The fintech startup, Flaist, has announced it's been selected for the prestigious 2021 class of Techstars Hub71 Accelerator Program in Abu Dhabi.
Techstars is a global platform for investment and innovation that helps entrepreneurs scale their business into international brands. The three month program will focus on strategy, execution, fundraising and helping entrepreneurs build out their networks.
Techstars partnered with Hub71, an Abu Dhabi based global technology hub, for this mentorship-driven accelerator. It gives startups and founders a unique opportunity for hands-on mentorship and guidance from more than 80 global industry leaders along with access to Techstars worldwide network.
The founder and CEO of Flaist, Krish Gopalan, says Techstars Hub71 accelerator is already helping his fintech startup gain a competitive advantage throughout the Middle East and an opportunity to work with the banks in the region.
"This is the second invitation Flaist has received to join an accelerator program, so the recognition and acceptance is invaluable," said Gopalan. "We're excited about becoming a member of the Techstars Hub71 program and joining their global community."
Managing Director of Techstars Hub71, Vijay Tirathrai, says their program attracts companies from all over the world with only the elite companies getting accepted.
"The selection of this year's companies was rigorous and competitive with less than 2 percent of all applicants accepted into our program," said Tirathrai. "All 10 of these companies will tackle systemic industry obstacles and embody what it means to drive innovation in their industries."
This year's Techstars Hub71 class includes startups from across AI Analytics, FinTech, Payment Technologies, HeathTech, Augmented Reality, Logistics, and eCommerce.
Tirathrai says Techstars likes to identify founders who are local champions with global ambitions.
"I like founders with deep industry insights and clear understanding of their customers' needs. The icing on the cake is their strong demonstrability to execute these ideas," said Tirathrai.
Techstars has worked with more than 2,000 startup companies totalling $11.4b in overall funding since 2006.
What is Flaist?
Flaist is addressing the last mile challenge for Banks when it comes to customer experience. Banks have a hard time creating meaningful relationships with their customers leading to increased churn, difficulty fitting into customers' lifestyles, and longer time to market when it comes to innovation. Flaist helps Banks overcome these challenges of modern day banking by providing a digital toolkit of APIs and Microservices to fast track their digital journey and provide an enhanced customer experience – at zero development cost. The Flaist plug and play solution integrates seamlessly with the banking applications and has been purpose built for banking. This speeds up time to market for the bank and acts as a building block for fast development.
As part of its Digital Experience Platform, Flaist has developed, in a first of its kind, the first AI conversational tool that brings empathy and linguistics to customer service. The AI bot can detect anger, frustration, and other human emotions of the customer and interact accordingly. The bot can detect accents and dialects and respond with a voice that is familiar to the customer. This technology is extremely valuable in regions like the Middle East and Europe where understanding language and cultural differences between countries is integral to ensuring quality customer service connections.
For more such Updates Log on to https://fintecbuzz.com/ Follow us on Google News Fintech News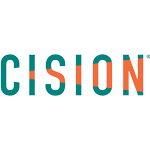 PRNewswire