Veritran, a leading global financial technology solutions provider, today announced the promotion of Greynier Fuentes to VP of Sales & Digital Strategies. In this role, Fuentes will continue to focus on furthering the adoption of digital solutions within the financial industry and pioneering Veritran's digital strategy and will be additionally responsible for identifying sales opportunities to generate revenue and overseeing the US and Canadian sales team. Additionally, Fuentes will support banking and credit union clients with the agile building of business applications for digital channels.
"Veritran's mission is to help financial institutions embrace digital transformation," said Marcelo Fondacaro, CCO at Veritran. "Greynier's deep industry expertise and passion for all things digital will allow him to help banks in the US and beyond adopt innovative new solutions, better serve their clients and tech-enable their businesses to become industry pioneers. We are thrilled that he has taken on this new role and look forward to seeing how his commitment to excellence and transformational leadership style takes our team to new heights."
Fuentes joined Veritran in 2019 as VP of Digital Solutions and has since served as a key player in Veritran's launch and growth in the U.S., the development of the company's Global Partner Program, and in acquiring and maintaining all US-based clients to-date.
His devotion for digital transformation and technology is deeply rooted in his more than two decades of experience in the information technology, software, banking and fintech industries. Prior to joining Veritran, Fuentes served as the Chief Technology Officer at Bit Platforms, where he worked closely with the CEO to identify the technology needs of the organization and develop a strategy to meet those needs. Prior to that, he was the Chief Technology Officer at The Pay Solutions, where he was responsible for identifying and implementing new technology that helped the company achieve its goals, as well as maintaining and upgrading existing technology.
Fuentes is also an ex-Homeland Security expert on digital security, emergency management technology and cybersecurity. Earlier in his career, he also worked for The National Center for Biodefense Communications, where he created agricultural software for the State of Mississippi.
"Veritran is a pioneering company with a global presence, and I look forward to defining the company's strategic vision as we empower financial institutions to adopt digital solutions and drive organization-wide transformation," said Fuentes. "As I take on this expanded role, my goal is to continue to evolve Veritran's solutions to solve industry concerns and expand our reach to credit unions and banks across the nation, arming these institutions with the tools to provide an elevated customer experience and innovate more quickly."
For more such Updates Log on to https://fintecbuzz.com/ Follow us on Google News Fintech News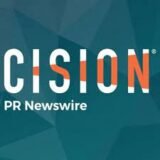 PRNewswire