Versapay, the leader in Collaborative Accounts Receivable, announced today that over one million companies are now transacting on its B2B payment network. The Versapay Payment Network is the most advanced of its kind and is uniquely built to solve the challenges of the invoice to cash process for B2B companies.
"The invoice to cash cycle is complicated and involves too much paper and manual intervention," said Craig O'Neill, CEO of Versapay. "Changing this requires digital collaboration between businesses, and that requires a B2B payment network built to integrate into multiple systems to move dollars and data with speed and accuracy. That's the Versapay Network. One million companies on our network is a huge milestone in our mission to make billing and payments easy for millions of companies."
This caps off a strong year of growth for Versapay, led by a record 82% year-over-year growth in software bookings. Other notable achievements in 2022 included the acquisition of DadeSystems to bolster AI and machine learning cash application capabilities, strategic partnerships with American Express and Wells Fargo, placement in the Forrester AR Automation Landscape report, inclusion in Gartner's Magic Quadrant, and the signing of notable clients such as Motion and Control Enterprises, SRS Distribution Inc., Heritage Family of Companies and Mars Electric.
Versapay's growth also attracted top executive talent. The company announced the appointment of Chief Product Officer Craig Walker, Chief People Officer Orit Kendal, Chief Financial Officer Russell Lester, Chief Commercial Officer Nancy Sansom and Executive Vice President of Payments Steven Arthur.
"It was a tremendous year of growth for Versapay," said Nancy Sansom, Chief Commercial Officer of Versapay. "It's a testament that our unique approach to solving Account Receivable's most vexing problems through a combination of advanced automation and people-to-people collaboration is resonating in the market and will continue to do so in 2023."
For more such Updates Log on to https://fintecbuzz.com/ Follow us on Google News Fintech News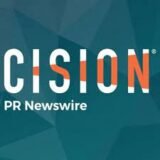 PRNewswire