Praxis Tech Ltd announces the launch of their latest product, Hosted Payment Fields. This innovative solution allows businesses to securely collect sensitive payment information from customers, without the need for being PCI-DSS compliant.
Their latest product ensures that businesses are able to maintain their own cashier with their own UI while accessing Praxis' hosted payment fields – and thus gaining access to more than 525 PSPs worldwide.
The solution, while reducing the risk of fraud and enhancing merchant's customer relationships, enables merchants to expand into new markets and broaden their customer base without needing to entirely replace their existing cashier or payment page.
Praxis' Hosted Payment Fields enables merchants to store their payment information on secure, PCI-compliant servers while streamlining the checkout process. In addition, Praxis merchants can now improve overall user experience by eliminating the need for customers to fill out long and complicated forms.
Some benefits that businesses can expect from using Praxis' Hosted Payment Fields include:
Enhanced security: by hosting payment fields on secure servers, businesses can reduce the risk of fraud and protect their customers' sensitive information.
Improved customer experience: the streamlined checkout process provided by Praxis' Hosted Payment Fields leads to increased conversions and customer satisfaction.
Increased flexibility: Hosted Payment Fields can be easily integrated into any website, regardless of platform or language. Allowing a business to maintain its own cashier with the Praxis implemented Hosted Payment Fields.
Cost-effective: Hosted Payment Fields eliminates the need for businesses to invest in expensive PCI-compliant infrastructure, reducing costs and increasing profitability.
Easy to use framework: merchants have access to full customization while also being able to track user behaviour and adjust accordingly for increased conversions.
Co-Founder, Amit Klatchko explained: "We are confident that Hosted Payment Fields will provide businesses with the security, flexibility, and ease of use they need to succeed in today's competitive online marketplace."
He went on to explain that "Praxis' current growth trajectory is a steep one. We've just brought on our new CIO, Guy Karsenti, who is rapidly pushing our tech team from strength to strength. We'll be making some huge announcements regarding our product in the coming months."
Praxis Tech Ltd is a Payment Technology Software company, helping companies simplify global expansion & optimize their payments infrastructure. They have grown exponentially over the past few years and are a top payments orchestration platform for merchants looking to grow their business, expand into new global markets and integrate with multiple payment solutions.
For more such Updates Log on to https://fintecbuzz.com/ Follow us on Google News Fintech News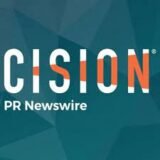 PRNewswire