Well, it seems like forever, but it's only been a couple months since we became trapped inside our home. Though things have started to open up now, the pandemic situation is still not under control. When the lockdown restrictions were imposed in various parts of the world, a lot of foreigners living in the U.S. decided to go back to their homeland. In a hurry and a hassle. Nobody knew how long the lockdown was going to last. And honestly, not a lot of us expected it to last for 6 whole months. So, it is understandable that people must have unintentionally left behind some of the important stuff. An acquaintance left the U.S. and went to the U.K, leaving behind her debit card and credit, received recently with the opening of a new corporate account. She was working remotely, which meant she would still be receiving her salary. With traditional modernizing a bit and offering net banking services, it wasn't a problem to make any transactions. Until this lady's phone burnt, which logged her out of the net banking account and the only way back in was to put in the grid details from the back of the debit card.
Not having access to funds at times like the pandemic can only mean disaster. So, this woman then decided to open a new account before the credit of her next payment. That with a traditional would mean going to the bank and getting things done. But, opting for a virtual bank meant having a new account without having to visit the bank and in much lesser time. She was ultimately able to get paid to her new account, and make several online transactions whenever there was a need by availing services offered by Varo Money.
Virtual Banks are the need of the current times and not only are they crucial but also a disruption in the banking arena.
What is Virtual Banking? 
Our generation was one of the generations who went out to play and have fun in their childhood. We played games like UNO and Truth and Dare physically and, but today it is all played online. Similarly, traditional banks have a brick and mortar infrastructure and offer services that can be availed at the bank. But that is not the case with virtual banks. These banks offer several banking services in a non-physical, online infrastructure. These services are the same as traditional banking services, the only difference being, utilization of online channels, and reduction in hassles involved with visiting a physical bank and getting things done. The speed of the processes is also more than those of traditional banks. According to Live Bank, The speed and convenience of virtual banking positively influences overall customer satisfaction, which regularly exceeds 90%, improving the image of the whole brand.
Now some may wonder, why is that not all traditional banks transform to virtual banks?
Ron Shevlin, the Director of Research at Cornerstone Advisors, Senior Contributor at Forbes, Fintech Snark Tank explains "The challenge for banks isn't becoming 'digital' – it's providing value that is perceived to be in line with the cost – or better yet, providing value that consumers are comfortable paying for."
Evolution of Banking 
The concept of banking services can be traced long back when there were lending transactions between merchants who provided loans to the traders and farmers. If we think about it from another perspective, the emergence of currencies formed the establishment of the banking processes. 
In the 300 B.C. era, there was transfer of loans and credits to people who were in need and that was also the time when the letter of transfer also came into existence. Some advancements were made thereafter.
Between the 1500s to 1700s, banking institutions were established and services were being provided to the customers as well as the economy in the developed nations.
Fast forward to the 1900s when the technology began to evolve and impact a number of sectors, including the banking sector. With technology came the internet, and the banking institutions began seeking ways to offer their services online. In the late 1900s, the banking sector witnessed the development and introduction of internet banks. 
Now, such banks would offer some of the banking services, but the offerings were limited. Institutions were working towards the development of certain internet banking and were able to roll out complete virtual banks.
Now coming to the 2000s, traditional brick and mortar banks realized the importance of offering banking services over the internet, which led to these banks offering their services online and offline.
Today, the virtual banks offer a wide range of services without the user having to go to the bank. These services are much advanced and also cost-effective along with being time-savvy. Consumer experience is given utmost priority and offerings are becoming more and more user-centric. These banks are working round the clock, 365 days a year, all thanks to fintech. Looking at these banks, the traditional banks are also investing heavy sums to evolve and establish their digital presence. According to Data Prot, The total value of payments made using mobile devices will have reached $503 billion in 2020 in the U.S.
Services provided by Virtual Banks
Traditionally, opening a savings account for customers meant going to the bank, filling a form, submitting identity proofs, waiting for them to be verified by the staff, waiting for them to create a customer ID, and then ultimately get a hold of your savings account. This process would generally take 3-4 hours, and god forbid if they had limited staff, you would be sitting at the bank for longer than that. Today, with virtual banks you can easily download the application of the bank or visit their website, register yourself, upload your identity proofs, and get things done within minutes. According to emarketer, China has 87% of fintech services adoption among internet users in 2019.
This is an additional service which generally is not within the purview of traditional banks. Virtual Banks are going the extra mile to make it easier for their customers to maintain their spending and expenses. Simple offers its users with budgeting services along with banking services. The budgeting tool of this virtual bank takes care of all your money management activities along with setting aside your bills and other expenses and informs users about the amount of money that is safe to spend. This helps the customers in achieving their personal monetary goals and milestones as well as find ways to save additional funds.
Nowadays, most of the banks are partnering up with several digital payment providers to let their customers transfer money from one account to another, from one person to another. Virtual banks offer money transfer services along with digital depositing of cheques. Users can receive a physical cheque from someone and still encash that cheque via virtual banks by uploading a picture of the cheque and making transactions quicker and easier. Money transfers can also be done via different methods across different nations quite easily due to the ability of such banks to convert currencies.
Bradley Leimer, the Co-Founder, Unconventional Ventures quotes "If banks can't offer something more valuable thanAmazon Prime, then they are probably in the wrong business."
Anybody can be in the need of funds when there is an arrival of unprecedented times or even during other times. These incidences call for loans. Virtual banks now are offering different kinds of loans as per the need of the user. The most common times of loans provided are home improvement loans, personal loans, streamwise student loans, mortgage/home loans, among many others. Virtual banks have been successful in offering no fees personal loans and at very low rates. They do not even charge prepayment fees or origination fees. You can get qualified for loans within minutes and have access to them quite soon.
Investing has become a great part of banking services in present times. Virtual banks are offering investment opportunities to customers who wish to invest in crypto, stocks, or EFTs. The bank then builds a portfolio for the customer while automating their investments. Customers can basically start with basically close to no money and start developing their portfolio from the ground up. These banks also make things simpler for the investors in terms of diversifying their portfolio and putting their eggs in different baskets. The famous fintech firm SoFi offers investment services along with many other banking offerings.
With an increase in virtual offerings and money, there has also been an increase witnessed in monetary theft by stealing debit or credit cards, or also by mistaken disclosure of personal details to hackers and thieves. In such situations, when customers realize their account is at risk, they can instantly get their cards blocked within seconds when availing services of virtual banking.
Scope of performance 
From all the services involved in virtual banking, quite a lot of them operate in real-time. The payments can be done in real-time; accounts can be opened in real-time, and even the monitoring of those accounts is done in real-time. But there are still some processes such as identity management and verification, loan processing, and refinancing that though take quite less time when compared to traditional banks, but are a little far from operating in real-time.
March 2019 data by EY, shows that 64% of digitally active consumers across 27 markets used fintech.
The fintech space is developing and advancing at a great speed and as a result, account management, in general, can be carried out in real-time. These virtual banks undergo stringent regulatory compliance and only then enter the banking ecosystem. This means they are very efficient in detecting fraud almost instantly and they protect the system as well as the consumer from cyber-attacks. This all is happening in real-time. For example, previously when someone would try to get access to your account, there were not a lot of firewalls or obstructions, but today the minute there is someone unauthorized or unrecognized trying to enter your account, you immediately get a message and an email informing you about the said activity.
Similarly, fund transfers, investments, and fetching details are all being done in real-time.
It is expected that along with such services, other offerings will also be optimized in the near future.
The fintech industry has opened up the idea of virtual banking and digital-friendly banking solutions to be delivered and adopted by a vast number of audiences including common customers, corporate customers, and industry-specific customers. The nations are now realizing the convenience and ease of use provided by virtual banking that are overpowering traditional banking, which is leading to ease of the grip of operating allowance to the new and upcoming virtual banking systems. According to emarketer, North America is expected to become the largest market for AI in banking by 2023, reaching $79 billion. Many such enhancements in the banking sector are anticipated in the coming years.
Like Bill Gates would like to say, "The world needs banking, but it does not need banks."

Chandrima is a Content management executive with a flair for creating high quality content irrespective of genre. She believes in crafting stories irrespective of genre and bringing them to a creative form. Prior to working for Hrtech Cube she was a Business Analyst with Capgemini.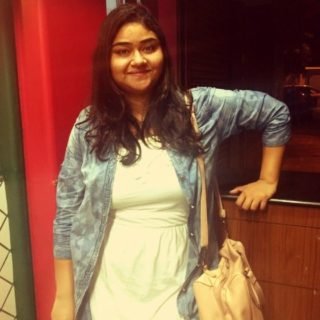 Chandrima S.