TAG Financial Institutions Group, LLC, a leading investment banking firm in the Financial and Business Services sectors, announced that Warren May has joined the firm as a Senior Advisor.
Mr. May brings to TAG Financial over 40 years of experience in the financial services profession. His career began as a second-generation owner of a regional, full service, multiple line, independent insurance and financial services enterprise. After the sale of the firm, he entered the corporate arena. He successfully established a sound track record of profitably leading and developing life insurance and ancillary product sales with multiple Fortune 250 insurance companies. Mr. May will work with Rachel Wender, the leader of the TAG Financial practice focused primarily on engaging distributors of life, annuity, long term care and disability income products. Her team affords assistance with business development, efficiency, diversification, perpetuation, and M&A solutions across a broad spectrum of distributors and channels.
On Mr. May joining TAG Financial, Ms. Wender commented, "I have known and worked with Warren for more than 13 years. His experience and commitment to the life insurance profession have made him an invaluable counterpart and trusted advisor. His skill in shaping the mission, vision and strategy for distribution, product development and profitability management will prove valuable in our M&A and capital raising initiatives in the space."
Mr. May commented, "I am delighted to join the talented TAG Financial team and look forward to this phase of my career. I hope to add value through distribution knowledge, relationships and innovation while contributing to the continued growth of the firm, the clients we serve and the broad-based financial services profession."
Steven Nigro, Managing Partner of TAG Financial added, "I recently had the pleasure of joining Warren at a life insurance conference and was struck by his interaction with fellow conference participants, leaving no doubt he is respected by his peers. I knew then that Warren would be a valuable addition to our firm, contributing to our business and our reputation as well."
Fintech News – The Latest News in Financial Technology.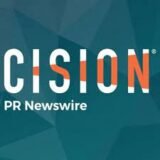 PRNewswire