Waystar, a leading provider of revenue cycle technology, today launched Hubble, an artificial intelligence and robotic process automation (RPA) platform. By automating processes that used to require human labor, Hubble allows healthcare organizations of all sizes and specialties to refocus their resources on patient and community care. The name Hubble alludes to the deep insights and visibility, previously out of reach, that are now accessible to all clients on the Waystar platform.
While Waystar had already invested in AI and RPA capabilities, the recent acquisitions of Digitize.AI and Recondo Technology put the pieces in place to launch a more robust platform. Hubble now powers over ten of Waystar's RCM solutions, and this number will grow as the company continues to develop and integrate its AI and automation technology.
Hubble is designed to augment billing teams, from integrated health systems to single physician practices, in a time of increasing financial pressure and growing patient financial responsibility. Hubble handles time-consuming and repetitive tasks to take the burden off staff and help organizations get paid more quickly, more completely and with less expenditure to collect. As billions of data points flow through Waystar's unified platform, Hubble learns from that data, growing smarter and faster in its execution of tasks over time.
Hubble is now powering solutions in the following areas:
Patient Access:
Hubble improves the patient financial experience and makes life easier for providers by automating the financial clearance process, including checking for insurance eligibility, securing authorizations, providing out-of-pocket cost estimates, and assessing whether a patient is eligible for financial assistance.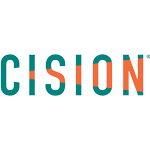 PRNewswire