Wirex, a leading crypto payments platform, has announced the list of women on their 2022 Rising Women in Crypto Power List. In partnership with The Cryptonomist, over the past month, they've collected over 200 nominations of women from across the industry doing incredible things.
The Women in Crypto campaign was created in 2020 to celebrate women in the crypto sector, showcase their roles and inspire others to get involved. Now in its third year, as part of the initiative, the Rising Women in Crypto Power List has welcomed over 700 nominations in total.
Nominations for this year's list were opened at their live event, 'Women in Crypto: How will Web3 and the Metaverse Affect you?', on the 15th September. Since then, there have been over 200 nominations from women in 30 countries across the globe, from sectors ranging from PR and legal, to operations and public speaking.
This year, a focus was placed on rising stars, as opposed to those that are regularly recognised in similar awards. The company also included three additional awards, including social media influencer of the year, newcomer of the year, and young Ukrainian of the year.
Charlotte Wells, Senior PR & Communications Manager, commented: "It's a huge honour being involved since the beginning in a worldwide campaign that promotes women in a historically-male dominated space. The competition was stronger than ever this year; it's great to see new and old faces on the list which our experienced panel of judges will help to showcase as they select this year's winners."
Two weeks ago, Wirex and The Cryptonomist announced the star-studded panel of judges, including:
Amelia Tomasiccio, Co-Founder and Editor-in-Chief of The Cryptonomist
Diana Carrasco-Vime, Non-Executive Director of Wirex and Managing Director of Merchant Services at Lloyds Banking Group

Genevieve Leveille

, Principal Founder and CEO of AgriLedger

George Coxon

, Co-Director at Nano Foundation

Grace Berkery

, Global Lead for Mastercard's Start Path Crypto Track and Co-Founder of 

Belle Block
The judges will work together to select their top 13 winners for the Power List, which will be revealed on the 8th November. Judging criteria will be based on achievements, potential, influence, ambition, leadership skills and innovation, with prizes awarded in crypto.
To view the longlist, please visit: https://wirexapp.com/blog/post/longlist-for-the-2022-rising-women-in-crypto-power-list-revealed-0678
The final 13 winners of the Power List will be announced on the Wirex and Cryptonomist websites on the 8th November.
To see more exclusive content from women within the crypto industry and learn more about the campaign, visit: https://wirexapp.com/blog/category/women-in-crypto-0009
For more such Updates Log on to https://fintecbuzz.com/ Follow us on Google News Fintech News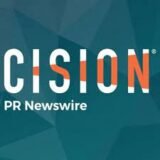 PRNewswire