Zebec, a pioneer in streaming finance, announced today the launch of its new Zebec payment card in the participating countries.* Zebec Card users can now easily convert their cryptocurrency payroll and savings into everyday purchases in fiat currencies.
The card works in conjunction with the Zebec App and a Solana-based wallet, enabling users to transfer their cryptocurrency to the card and pay with it anywhere in the world Mastercard is accepted. Users of the Zebec Card and holders of Zebec's native utility token can earn up to 7 percent in rewards.
Spend-as-you-Earn
Zebec Card is the world's first card connected to a real-time payroll engine, allowing those enrolled in Zebec Pay to spend their crypto pay, as it's earned – by the second.
"We are on the mission to bridge the gap between traditional financial systems and the world of cryptocurrency and allow businesses, employees and consumers to transform how they are paid, how they buy products or services and how they invest," said Sam Thapaliya, the founder of Zebec. "Our new payment card makes it easy and convenient for users to access and use their cryptocurrency pay and holdings in daily lives."
Lowest fees
Zebec Card carries no sign up, no annual or extra exchange fees and offers the lowest – typically below 1 percent – transaction fees. Residents of the UK and qualified countries throughout Europe* can apply for the card today on Zebec.io The launch in the US is planned for later this year, US waitlist is open.
* Available in Portugal, Croatia, Bulgaria, Slovenia, Germany, France, Spain, Poland, Belgium, Greece, Finland, Latvia, Italy, Sweden, Liechtenstein, Denmark, Malta, Lithuania, Slovakia, Luxembourg, Estonia, Norway, Hungary, Czech Republic (Czechia), Romania, Ireland. Austria, Republic of Cyprus, Iceland, and Netherlands not included.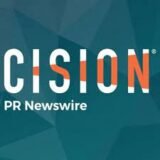 BusinessWire