Excel Impact, a 3-time honoree of the Inc. 500 list of America's fastest-growing companies, today announced the acquisition of AgileRates, a performance marketing startup specializing in delivering real-time, targeted, high-quality consumers to top insurance producers. Both companies operate in the insurance space. Excel Impact specializes in Medicare, health, and life insurance, while AgileRates is active in the home and auto insurance verticals.
AgileRates is not itself a licensed insurance agent or broker. The company services clients by driving consumers to insurance companies' websites, providing leads to agents and carriers, as well as phone transfers of consumers into carrier call centers.Fintech News
The acquisition allows Excel Impact to expand its presence across all major insurance verticals. "Until now Excel Impact has been powered by exponential internal growth. Acquiring AgileRates allows us to leapfrog over the development phase and expand dramatically into our biggest service gaps: home and auto insurance," says Alex Matseikovich, CEO of Excel Impact. "We are in a great position to achieve further scale in the insurance space as well as the broader financial services industry."
The initial post-acquisition focus will be integrating offerings between the two organizations. Expanding Excel Impact's product portfolio through the acquisition of AgileRates creates an incredible opportunity to drive continued growth and deliver customer value. It will further diversify the business, leveraging the strength of the Excel Impact's brand.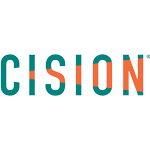 PRNewswire