Loyalty Brands and LeTip World Franchise, LLC announced an industry changing partnership aimed at revolutionizing the business networking industry. The companies have joined forces to begin an aggressive growth project to franchise across North America and internationally.Fintech News
LeTip World Franchise and Loyalty Brands have joined together to offer a franchise opportunity to LeTip's current members as well as the consortium of Loyalty Brands franchisees including, business brokers, tax professionals, business services franchisees and others.
The LeTip organization fosters commitment and generates business leads that are qualified, while supporting and educating members. Perhaps the most important savings is marketing time and money. This method will be very important in the post COVID-19 time as businesses will struggle to return to more profitable times.
Co-Founders, Kim Marie Branch-Pettid, CEO and John Pokorney, CFO, are delighted with this new venture. "Loyalty Brands is led by John Hewitt who is legendary in growing franchise brands. We plan to become the biggest and the best networking business in the world, with the help of John and his team," said Kim Marie.
According to Hewitt, "This partnership is exciting and filled with opportunity using our years of franchising knowledge and systems as well as current franchise brands to launch the brand to the franchise world."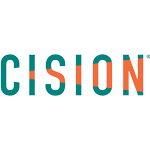 PRNewswire