The fintech firm based out of Kuala Lumpur, Razer Fintech has recently announced that the company has entered into a partnership with Google for the purpose of enabling the consumers of Google Play Store in making offline to online (O2O) payments through the Razer Cash Solution of the firm. The fintech news community notes that the solution of the Razer Fintech gives the consumers of Google Play Store the ability to purchase in-app items as well the ability to top up the credits on Google Play Store by paying in cash at the offline acceptance points.
The O2O payments solution caters to the needs of the users that are interested in buying digital products and goods but yet are not able to make the purchases due to the unavailability of a debit card or a credit card, or a bank account that is internet ready. This new solution will be first made available at the 2,7617 7-Eleven stores all across the country.
Limeng Lee, the CEO at Razer Fintech stated that the fintech firm has recognized the requirements of the population groups that are underbanked and underserved, and it wants to fill the gap between online and offline channels.
With the introduction of Razer Cash, the company will be seen opening up a new channel for customers to acquire access to the in-app products on the Google Play Store. This new alliance between Razer Fintech and Google underlines the commitment of the fintech firm to work alongside the industry leader that is best in class such as Google for the purpose of creating and providing financial solutions that are practical for the general population, especially the public from the emerging market places.
To know more about such fintech news and information, keep following the fintecbuzz. Fintecbuzz provides its users with regular updates about the latest trends from the fintech industry.

Aashish is currently a Content writer at FintecBuzz. He is an enthusiastic and avid writer. His key region of interests include covering different aspects of technology and mixing them up with layman ideologies to pan out an interesting take. His main area of interests range from medical journals to marketing arena.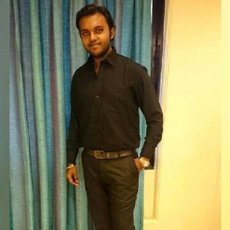 Ashish Y.