Fintech firm that aids the users in navigating the fintech market place that is crowded enough,Stackin, has announced that the company has secured $12.6 million in its Series B funding round that was led by Octopus Ventures. This new additional funding brings the total funding of the firm as known by the fintech news arena, to $19.6 million. Other investors of this fintech firm include Cherry Tree, Wavemaker Partners, Techstars, Unlock Venture Partners, Dig Ventures, Experian Ventures, and Dig Ventures.
The fintech firm Stackin makes use of the messaging technology for delivering its subscribers' key tips for saving money along with a curated marketspace of applications of fintech. The company uses predictive analytics, data analytics, and machine learning for more effectively placing customers into financial products that will prove to be useful.
The company counts on its one million subscriber base, to the services of the firm in the US and is under ongoing preps for launching in the UK. The company states that the ultimate goal of the firm is to become the simplest point of entry into finance for millennials.
Marieke Christmann, principal at Octopus Ventures stated that it can be easy to forget, for those of us that are living in big cities and are exposed to lots of ads, the fact that a major portion of the population is not even aware of the variety of financial products and services available and more often than not are superior in value and better in service. The mission of Stackin is all about maximizing the access to financial services and products that have resonated with the subscriber base of the company across a wide demographic.To know more about such fintech news and updates, keep following the fintecbuzz. Fintecbuzz delivers regular and relevant content relating to the in and out of the fintech industry across the world.

Chandrima is a Content management executive with a flair for creating high quality content irrespective of genre. She believes in crafting stories irrespective of genre and bringing them to a creative form. Prior to working for Hrtech Cube she was a Business Analyst with Capgemini.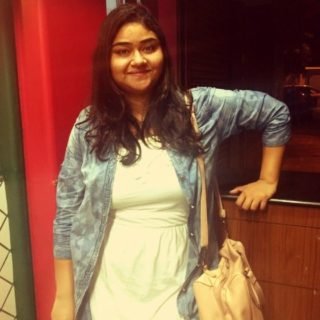 Chandrima S.