The global body that represents Fintech players, Global Impact Fintech (GIFT) has expanded the footprints of the organization to around 35 countries that include Singapore, Sri Lanka, Nepal, and India. The aim of GIFT is to drive tech, financial, and social inclusion across the globe.
The GIFT is set up to be an international think tank and it would be working towards combating important issues that are concerned with fintech, digital financial services, and emerging tech. the institution has representations for a very distinctive and diverse set of stakeholders from the fintech industry, leaders from government, banks, academia, tech sectors, multilateral agencies, and regulators.
The founding Chairman of GIFT, Malik khan Kotadia explained that the body is growing its domains and chapters in several regions with the aspirations of being a unified as well as a meaningful voice for the digital and fintech community across the globe. The institution has announced the launch of its South Asia Chapter, in line with the above-mentioned vision; it includes leaders from the ecosystem.
GIFT is registered as a not for profit foundation in Singapore and it plays quite a constructive role in cooperation globally on challenges and issues that concern the fintech sector. The form has all intentions of assimilating global initiatives and sharing all its learnings within the network via Special Interest Groups across different verticals and sectors such as Payments, Artificial Intelligence, Payments, Cryptocurrency, Capital Markets, Lending, and Payments.
The body also has plans of working with various stakeholders for trying out things that might help in reducing gaps in compliance with the fintech entities that are led by innovation and several prudential guidelines.If you wish to know more about such latest fintech news and updates, stay tuned to the fintecbuzz. Fintecbuzz delivers regular content about trends and activities going on in the fintech industry.

Aashish is currently a Content writer at FintecBuzz. He is an enthusiastic and avid writer. His key region of interests include covering different aspects of technology and mixing them up with layman ideologies to pan out an interesting take. His main area of interests range from medical journals to marketing arena.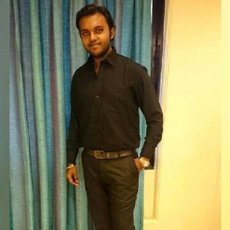 Ashish Y.