The leading provider of technology-driven and innovative funding and payment solutions in the area of debt repayment, LoanPaymentPro has announced that the firm has entered into a partnership with one of the leading SaaS fintech infrastructure development firm that serves specialty financing firms, financial institutions, fintech startups, Point of Sale financing, and online as well as brick and mortar lender, all alike, Alchemy.
LoanPaymentPro will become a completely aggregated partner of Alchemy and will back in powering the lenders and finance firms of Alchemy by delivering several consumer-facing fund disbursements as well as payment solutions and channels, that are inclusive of real-time push-to-card funding, remotely created checks, ACH, debit card acceptance, and debit card validation.
The entirely customizable and state of art lending operating system of Alchemy can be utilized for onboarding fintech firms, banks, and point of financing customers in a matter of weeks. These clients can quickly be up and running on the white-labeled system of Alchemy and being onboarding clients immediately. The tight integration of Alchemy with LoanPaymentPro is what is making the experience of onboarding seamless. Customers will be able to make use of any repayment method, be it same-day ACH, credit, or debit cards, with complete ease.
James Celli, the CEO and founder of LoanPaymentPro expressed the excitement of the firm and its honor to be a significant provider within the platform of Alchemy for helping boost the value and industry-leading functionality of the company.
Timothy Li, the CEO and Founder of Alchemy described its experience of working with LoanPaymentPro and its team as awesome and how the firm has become Alchemy's go-to partner when its customers wish for speed and optionality.
Follow fintecbuzz for more such fintech news and related information.

Tanvi Tirthani is a content writer and strategist with a special foray into technology. She has been a keen researcher in the tech domain and is responsible for strategizing the social media scripts to optimise the collateral creation process.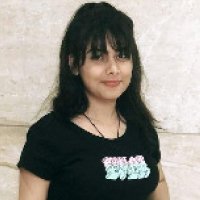 Tanvi Tirthani