Celsius Network, that addressed the financial needs of present-day customers across the world via a high interest income and low-cost loans that are accessible through a mobile application has announced that the firm is now offering loans against 26 distinctive cryptocurrencies. 
Starting now, all the assets that will be accepted in the Celsius Network wallet will also be given approval for loan collateral. Customers will be able to borrow fiat and stable coins against any kind of asset that they have and hold with Celsius at the industry's lowest rates.
The options of assets are a long list and are inclusive of new additions such as altcoins like XLM, ZRX, and DASH, stable coins like USDT, PAX, and TUSD, and for the very first time, the native token of the company, CEL.
Alex Mashinsky, the CEO at Celsius stated the users of Celsius form a community of HODLers. These are the people who do not wish to sell, but there are times when they are in need of cash. Now, Celsius is in the position to offer all the HODLers an opportunity to borrow the cash needed by them without having to sell any of their assets.
Celsius Network delivers the most customizable loans for holders of cryptocurrency, by letting its customers borrow cash against more than 25 cryptocurrencies that have quite flexible options for interest rates and loan-to-value ratios.
Follow fintecbuzz for more such fintech news and related information.

Aashish is currently a Content writer at FintecBuzz. He is an enthusiastic and avid writer. His key region of interests include covering different aspects of technology and mixing them up with layman ideologies to pan out an interesting take. His main area of interests range from medical journals to marketing arena.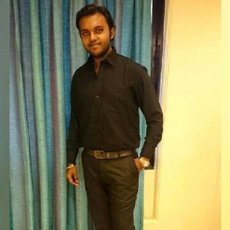 Ashish Y.