Alchemy Pay, the leading fiat-crypto payment gateway, has formed a significant partnership with Decentralized USD (USDD), the first over-collateralized decentralized stablecoin transparent and fully backed by mainstream digital assets at all times. In the initial phase of this cooperation, the USDD token has been incorporated into Alchemy Pay's Ramp platform, enabling individuals to effortlessly acquire USDD using their local fiat currency and traditional payment options.
Moreover, this collaboration will also involve the future integration of On-Ramp services. This indicates that Alchemy Pay will furnish users worldwide (excluding the U.S.) with the direct ability to purchase the USDD token on the USDD website, offering a variety of options like Visa, Mastercard, popular mobile wallets, and domestic bank transfers.
Alchemy Pay has specialized in offering solutions that grant cryptocurrency and Web3 services access to fiat payments, making them more accessible to the general public. With an impressive global presence spanning 173 countries and over 300 payment channels, its checkout options extend well beyond credit cards, encompassing local mobile wallets as well. Demonstrating its credibility in the traditional payment sphere, both Visa and Mastercard have enlisted Alchemy Pay as an authorized third-party service provider. Alchemy Pay's widespread licensing accomplishments further solidify its standing on the global stage. Looking ahead to the next five months of 2023, Alchemy Pay is actively pursuing licenses in Hong Kong and the UK, with anticipated outcomes expected by Q3.
USDD stands as a decentralized stablecoin introduced by the Tron network which adopts an over-collateralization approach. Held in custody by the TRON DAO Reserve, USDD ensures the stability of its value by being backed by a surplus of major cryptocurrencies like Bitcoin, Tron, and USDC. Notably, USDD has acquired legal recognition as an official digital currency and accepted medium of exchange in the Commonwealth of Dominica, a designation that became effective on October 7th, 2022. This collaboration has led to improved usability for both newcomers and seasoned users, making USDD appealing to a broader spectrum of individuals. Currently, USDD is not available for U.S. users.
Fintech News – The News in Financial Technology.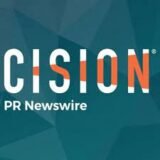 PRNewswire