Guava supports underserved business owners by increasing access to capital and operational resources
Guava, the premier banking and networking platform for Black entrepreneurs, creators and small business owners, announced the launch of a new community hub, Huddle. The platform connects the dots for entrepreneurs, empowering members by fostering engagement, collaboration and support to grow and scale their businesses.
Guava champions the tenacity and triumphs of Black business owners. The goal of Huddle is to ensure that all members can benefit from mutual collaboration and can gain from and contribute to the collective pool of knowledge to help uplift others.
Kelly Ifill, Founder and CEO of Guava, said, "Small business owners have faced unprecedented challenges over the last three years, from business closures, to supply chain issues, to inflation. Black business owners have faced the same challenges while also fighting an uphill battle against unconscious bias, structural challenges, and institutionalized racism. We built Huddle so these entrepreneurs can connect, collaborate, and learn from each other, while also celebrating and supporting our collective achievements."
Unique membership features include:
Member discounts
Access to live events
Curated content from industry experts
Access to funding vehicles
Founded in 2021, Guava offers digital banking services and a community platform built to address the specific needs of Black entrepreneurs. Guava announced a funding round of $2.4 million in July 2022 to continue building and scaling the platform.
Fintech News – The News in Financial Technology.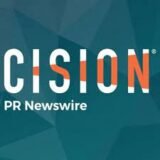 PRNewswire