BitPay Bill Pay makes paying bills with crypto as convenient and secure as any other payment method
BitPay, the world's largest provider of Bitcoin and cryptocurrency payment services, announced the launch of BitPay Bill Pay, a new solution that allows cryptocurrency users to pay bills directly from their crypto wallets. From credit cards and mortgages to car payments and personal loans, BitPay users can make payments to 5,000+ service providers.
BitPay Bill Pay is a convenient and secure option to pay off balances with practically any service provider directly from BitPay's self-custody wallet application. Users download the BitPay app, automatically connect their bills, select their wallet and make payments. BitPay users can now use cryptocurrency to settle accounts, all without banks, wires or complicated conversion processes. BitPay Bill Pay expands BitPay's already best-in-class crypto payment solutions, including its industry-leading crypto wallet application, payment processing, crypto debit card and browser extension.
"Paying everyday bills without a bank account is a monumental step for the crypto and unbanked community," says BitPay CEO, Stephen Pair. "BitPay customers are some of the most prominent crypto spenders in the world, so we believe this will be a game-changing solution for both crypto users and service providers."
BitPay has teamed up with Method Financial, an embedded banking service, to pull bills and liabilities in real-time, ensuring BitPay users have the most up-to-date information regarding their accounts and balances.
"Method is proud to partner with BitPay in helping the crypto community expand the way it uses cryptocurrency and maintains financial health," says Jose Bethancourt, Co-founder and CEO, Method Financial.
Fintech News – The News in Financial Technology.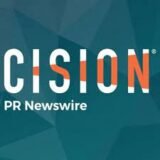 PRNewswire