Alkami Technology, In, a leading cloud-based digital banking solutions provider for financial institutions in the U.S., announced that it was categorized as a 2023 IDC FinTech Rankings Top 100 solution provider. The elite list features the technology companies from around the globe that are focused on providing solutions to the financial services and FinTech industries.
"In the 2023 IDC FinTech Rankings program, Alkami is ranked as a top 100 global provider of technology solutions to the financial services industry," says Marc DeCastro, research director at IDC. "Alkami has the scale necessary to provide financial institutions with the digital solutions needed to remain competitive in a rapidly changing and competitive marketplace."
The Fortune 500-style ranking categorizes and evaluates the top global providers of financial technology based on calendar year revenues from financial institutions for hardware, software and/or services. These providers supply the technological backbone of the financial services industry, an industry in which IDC forecasts worldwide spending on IT across the globe to be over $800 billion (USD) by 2026.
"This recognition speaks to Alkami's commitment to driving innovation and digital transformation for our clients," says Alex Shootman, chief executive officer at Alkami. "Alkami's platform was built with performance, efficiency, and ease-of-use in mind, allowing financial institutions to derive measurable return-on-investment from digital banking. We are honored to equip regional and community financial institutions with a digital sales and service platform that effectively competes against those of megabanks and other alternatives."
With Alkami's open platform and diverse partner ecosystem, financial institutions can achieve differentiation and innovation at scale, and deliver a best-in-class digital experience that rivals that of megabanks.
To thrive in a digital economy, financial services organizations must embrace technology with innovation and transformation effectively to enhance the customer experience and achieve operational excellence. Alkami and the enterprises featured on the IDC FinTech Rankings Top 100 represent those organizations committed to helping financial services companies successfully execute their digital transformation initiatives for the betterment of their customers around the world. IDC Financial Insights publishes a comprehensive report about the year's findings that is available to view or download. To do so.
Fintech News – The Latest News in Financial Technology.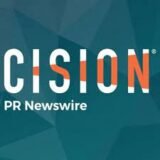 PRNewswire