In just this past month, in addition to signing two other multibillion RMB institutions onto the Ten Billion Coin Blockchain, those being the Institute of Southeast Guizhou Province Hospital — Tumor Immunotherapy Research Base and XiaYi ShengTai YingRan Technology Industrial Park, Ten Billion have now signed their third multi-billion RMB partner, NanTong Wonder Petro-Chemical Engineering Company.
In the past 20 years, Wonder has left its footprints in China, Asia, Europe, Africa and other regions of the world with famous clients such as Shell, BP, DuPont, Dow, ExxonMobil, and SinoPec, just to name a few. And this is just the beginning. Due to the current string of successes at Ten Billion, there are many other companies inside and outside of China that are beating down the door to cooperate with them and become a part of this monumental chain of established and accomplished companies across industry and across the world.
A Team Well Placed
This is in part due to the company's outstanding core management group and a complimentary team of advisors. Hu Yong is a lawyer, a CPA, economist, and financial securities expert. Zhang YuLin has rich practical experience in financial auditing for listing on the New Third Board of China (which specializes in Blockchain-based company offerings, IPOs, and corporate bond issuance.
Ming ZeFei has 38 years of experience in economic and financial work in businesses of different natures, is familiar with national financial and tax regulations and systems, and has comprehensive economic and financial management capabilities. In addition, he also has 14 years of working experience at Shanghai PuDong Development Bank, has functioned as the bank's manager, is familiar with the bank's credit process and risk appetite, and has strong financing ability.
IEO Announcement
With that being said, Ten Billion would also like to announce their triple-platform IEO that will commence on Aug. 28. They'd like to thank their partners LAToken, P2PB2B, and Vietnam-based VinDax for cooperating with them and supporting their project ambitions to reach a sophisticated global audience.
Between the three platforms, they will have an allotment of 6 billion tokens — four billion will be available through LAToken, one billion will be available through P2PB2B, and one billion will be available through VinDax. Each token can be acquired for the IEO price of $0.005. This is an exciting event and a truly unique opportunity to get in on the ground floor of one of the most powerful Blockchains in the world.
No other Blockchain is harnessing the productive capacity of large-scale Chinese enterprises and slowly but surely moving to incorporate the strength and history of those same sized companies abroad and across the world. Stay tuned to their social media for updates and act fast to take advantage of the ongoing AirDrop campaign while you still can.
Just search for 'Ten Billion Coin' on Google or your search engine of choice for more information about how to participate and receive your free coins. Ten Billion look forward to continuing the path towards the future of bringing the Blockchain to the industries of the world and invite you all along for the ride.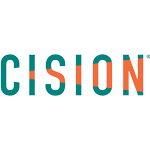 PRNewswire