Becomes Publicly Traded Cryptominer to Solely Focus on Ethereum and Decentralized Finance
Completes $16.5M Private Placement
Management to Discuss Details at 9 a.m. on April 20, 2021
Applied Blockchain, Inc. ("Applied Blockchain" or the "Company") (OTC: APLD), today announced it has entered the Ethereum and Altcoin mining market through strategic partnerships with industry leading companies SparkPool and General Mining Research ("GMR"). The Company successfully completed an oversubscribed private investment  of $16.5 million in proceeds, before fees and expenses.
Business Highlights
Creates pure play publicly traded Ethereum mining company
Strategic Partnership with SparkPool (the largest Ethereum mining pool in the world) and GMR will enable APLD to scale quickly with industry leading efficiency
SparkPool and GMR each take a 9.9% equity stake in APLD and have executed a three-year services agreement with one year auto renewals
Strong institutional backing with 

$16.5 million

 private placement
Expects initial mining capacity to come online in 

May 2021

Goal is to scale mining quickly and then expand into Decentralized Finance (DeFi) and Non-fungible tokens (NFTs)
The Company plans to list on the Nasdaq Capital Market as soon as possible
Strategic Partnership and Services Agreement
Applied Blockchain has entered into a strategic partnership with SparkPool and General Mining Research (GMR) whereby both will each take a 9.9% ownership stake in Applied Blockchain, Inc. The companies have also signed a three-year services agreement where SparkPool and GMR will provide all functions required to scale a larger Ethereum and Altcoin mining operation including access to hardware, hosting, hardware management, mining optimization through proprietary software and asset management. All services will be provided to Applied Blockchain, Inc. at SparkPool and GMR's costs, which will allow the company to leverage the large scale and proven efficiency of our partners. Importantly, the agreement will also allow Applied Blockchain, Inc. priority access to mining hardware at favorable pricing.  The agreement includes one year auto renewals after the initial three-year term.
"Ethereum represents one of the most attractive investment opportunities in the blockchain ecosystem with usage of the network hitting an inflection point in the last twelve months and transaction volumes increasing over 1,000% year over year," said Applied Blockchain, Inc.'s CEO and Chairman Wes Cummins. "Our strategic partnership with SparkPool, the largest Ethereum mining pool in the world, and GMR, a leader in mining operations, asset deployment and management, will allow us to quickly scale a large operation with industry leading efficiency.  Our partners have successfully deployed hundreds of millions of dollars into cryptocurrency mining operations and their proprietary quantitative algorithms calculate the most profitable mining strategies in real-time and adjust mining hash power accordingly. Importantly, our partners operations are established and efficiently operating with low-cost hydroelectricity that circumvents the power generation challenges that many miners face today while also running the most efficient mining software ensuring 99%+ uptime and the highest mining rewards. Importantly, the multi-year services agreements provide us with scarce operational expertise. Through these partnerships we have strategically aligned our collective interests around a common goal of deploying capital rapidly to expand mining operations and capture a meaningful share of the Ethereum/Altcoin mining market."
Mr. Cummins continued, "The success of our private placement is indicative of the interest and excitement around Ethereum and the growing demand for distributed permissionless platforms without centralized toll takers. The Ethereum network is on pace to capture nearly $4 billion in fee revenue in 2021. Through these partnerships we believe we can be an immediate and active player in the space and provide attractive returns for our investors."
For more such Updates Log on to https://fintecbuzz.com/ Follow us on Google News Fintech News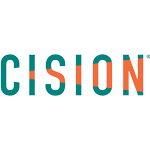 PRNewswire