Arch, a private investment management platform modernizing K-1 workflows, automating operations and simplifying reporting for financial professionals, announced that it has raised $20 million in Series A funding. This round was led by Menlo Ventures, with participation from existing investors Craft Ventures and Quiet Capital, as well as new investors Carta, Citi Ventures, GPS Investment Partners and Focus Financial Partners. Arch plans to use the new capital to expand its team and enhance its product, with a focus on streamlining the repetitive manual work traditionally associated with investing in and managing alternative investments.
Arch's next-generation portal currently tracks tens of thousands of positions, encompassing more than $60 billion in investments across the universe of alternative asset classes. Its client- and advisor-facing platform aggregates data and documents across every investment, eliminating the need for users to access third-party portals, and delivers reporting-ready data directly to investors, accountants and advisors. Arch provides intuitive tools for users to review and efficiently manage updates within their portfolios, including new investment opportunities, capital calls, distributions and more. Additionally, Arch collects and aggregates tax documents (such as K-1s) as they are distributed, allowing users to locate these items from a centralized source when tax season arrives.
"Arch is building the digital backbone for the tens of trillions of dollars that sit in alternative assets," said Croom Beatty, Partner at Menlo Ventures. "By aggregating and connecting upstream data from disparate sources, Arch unlocks highly valuable workflows and data products for investors, advisors and anyone who touches alternative asset data. We're excited to partner with Ryan and team as they make that data more liquid and consumable for stakeholders across the financial services ecosystem."
The founders of Aduro Advisors, Altruist, Equi, Sydecar and Vanilla also invested, along with industry thought leaders Gary Cohn, Scott Prince and Marc Spilker. They were joined by members of Arch's client base that includes single- and multi-family offices and wealth management firms.
"Actionable, insightful data is the foundation of smart investment decisions," said Ryan Eisenman, co-founder and CEO at Arch. "That's why we built Arch – to meet the complex needs of private investors, financial advisors, banks and institutions, equipping them with a platform to efficiently manage and understand their private investments. We're extremely thankful to our investors and clients for their support as we continue to create solutions that meet the needs of our clients and the investment community."
The raise brings Arch to more than $25 million in new funding in two years. The capital will further the development of its product roadmap, which includes automating more workflows for advisors, accountants and their clients; delivering increased insights around an investor's private markets portfolio; and building additional tools to reduce the risk of fraud against investors. The funds will also enable the firm to develop solutions that equip investors and advisors to better understand and simplify workflows related to investment manager communications.
Stay Ahead of the Financial Curve with Our Latest Fintech News Updates!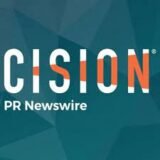 BusinessWire