Baker Hill, the leading financial technology provider in delivering solutions for commercial, small business and consumer loan origination, risk and relationship management, CECL, and analytics, has announced the launch of Baker Hill NextGen® SBA Fast Track, available Friday, April 3, 2020. Baker Hill NextGen® SBA Fast Track is an expansion of Baker Hill's small business and commercial lending capabilities designed to fast track small business applications looking to access CARES Act and Paycheck Protection Program (PPP) funds.
With Baker Hill NextGen® SBA Fast Track, financial institutions can make faster, smarter decisions when it comes to meeting the increasing demand for small business loans. The product leverages the capabilities of the existing Baker Hill NextGen® Small Business Loan Origination and is specifically designed to meet the escalating need for SBA loan origination as small businesses look to leverage the resources available through the Paycheck Protection Program (PPP) and CARES Act. The cloud-based solution allows for the management of the lending process from multiple locations, creating a digital solution that benefits both the small business borrower and SBA lender.
"It's crucial that banks and credit unions are able to quickly make decisions when it comes to SBA loans," said John Deignan, president and chief executive officer at Baker Hill. "Main Street needs help and we want to help accelerate the pace of delivery. This essential product can provide relief in days, not weeks."
Banks and credit unions that implement Baker Hill NextGen® SBA Fast Track will be able to access the data needed to gain a complete view of every applicant, speeding up the application process and allowing for quicker lending decisions. With proven scalability, Baker Hill NextGen® SBA Fast Track allows financial institutions to adapt confidently, managing business credit requests of all sizes and minimizing portfolio risk, all while being more responsive to the needs of the community. The solution provides access to the most efficient resources needed to help stimulate the economy and guide small businesses through accessing SBA lines of credit and SBA term loans. All business rules are within SBA functionality guidelines, while a workflow is custom configured for the SBA guidance for the PPP loan. An SBA workflow checklist and standard reporting templates expedite the process even further.
Many existing Baker Hill clients are already leveraging these assets through the Baker Hill NextGen® lending product suite. Baker Hill NextGen® is an end-to-end platform with a roles-based modern user interface specifically engineered to adapt to the evolving needs of financial institutions. Over 35 years of proven industry expertise is available for banks and credit unions through the power of Baker Hill NextGen®.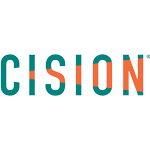 PRNewswire