Binance, the global blockchain ecosystem behind the world's largest cryptocurrency exchange by trading volume, is excited to announce the launch of its Web3 Wallet. The product, which was officially unveiled today during the company's flagship Binance Blockchain Week conference in Istanbul, aims to meet the demand for a simple, convenient and secure way to experience the world of Web3. Millions of Binance users can now explore and experience Web3, without the risk of losing seed phrases or struggling with complicated onboarding processes.
Serving as a digital gateway to Web3, Binance's Web3 Wallet is a self-custody crypto wallet built within the Binance app. With this latest launch, users now have access to a secure and streamlined method to swap thousands of tokens across various networks at great prices, explore a variety of decentralized applications (dApps), quickly transfer funds between exchange and wallet, earn yield on their crypto and more, all in one secure wallet.
"Web3 wallets represent more than just storing digital assets; they are an integral part of the Web3 framework, empowering individuals with the ability for self-sovereign finance," says Changpeng Zhao ('CZ'), CEO and Founder of Binance.
For most users, Web3 is complex. The Binance Web3 wallet is designed with user experience as the top and foremost priority, with the goal of making Web3 more accessible and easier for users to get started. Users, regardless of whether they are new to crypto or are already experienced traders, will find value in using Web3 Wallet. The main advantages of Web3 Wallet include:
Unparalleled Simplicity: Built directly into the Binance mobile application, users can create and activate their Web3 Wallet in seconds. The seamless integration means that users can access dApps and DeFi features directly within the Binance interface, without needing to juggle across platforms. The use of Multi-Party Computation (MPC), an advanced security technique, also removes the need for users to manage or memorize seed phrases without compromising on the benefits of security and self-custody.
All-In-One Convenience: Putting one's idle crypto to work and earning interest on assets becomes much more accessible and seamless with the Web3 Wallet. There is a suite of innovative Earn and DeFi services within the Web3 Wallet to allow users to receive rewards from their digital assets. Binance's Web3 Wallet is also the hub for users to explore various dApps, purchase cryptocurrencies through the Swap function at great prices thanks to deep liquidity and low slippage, and perform cross-chain trades across various networks at the tap of a button.
Robust Security: Protecting users and their assets is a key priority. With MPC technology, a user's private keys are broken into three smaller parts known as key-shares. Having the key-shares split across three different locations mitigates the risk of the keys being compromised and reduces the vulnerability of the system. Two out of the three key-shares are controlled by users, which is intentional as Web3 Wallet is self-custodial. Funds held in the wallet are exclusively owned and accessible only by the user. Enhanced security features, such as wrong address protection and malicious contract detection, are also incorporated to notify users if a token or blockchain address carries a security risk at the time of the transaction.
Stay Ahead of the Financial Curve with Our Latest Fintech News Updates!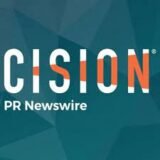 PRNewswire