BIT Mining Limited (NYSE: BTCM) ("BIT Mining," "the Company," "we," "us," or "our company"), a leading technology-driven cryptocurrency mining company, today announced the launch of their state-of-the-art Litecoin ("LTC") / Dogecoin ("DOGE")  mining machine, model LD3 ("LD3"), which was specifically designed for mining on the DOGE and LTC blockchains.
The power efficiency of 0.73 W/MH and 4800 MH/s delivery make the LD3 machine more profitable than its predecessors in terms of efficient energy consumption. As a result, it is one of a few cutting-edge products available that deliver a highly cost-effective performance while offering the shortest payback period for LTC/DOGE mining.
The machines are designed for reliability, with the LD3s leaving more than a 10% performance margin for computing power chips rather than driving the machine to work under extreme conditions. This practice not only effectively prolongs the need to service the machine but also enables LD3s to work more consistently, resulting in reduced maintenance costs.
Furthermore, the design of LD3 provides more security guarantees for LTC/Doge miners. LD3 machine implements software-level security mechanisms with the latest common vulnerabilities & exposure patches. In addition, hardware-level protections for security are also implemented.
Currently, over 5,000 of the new LD3 miners have been produced for both Bit Mining's internal use and sale to the public. LD3 is the second ASIC miner developed by the Company since the completion of its acquisition of mining hardware manufacturer, Bee Computing, in 2022. The first ASIC Ethereum Classic ("ETC") mining machine was successfully released in August 2022.
"The unveiling of the LD3 mining equipment marks a significant advancement for BIT Mining Limited as this next generation of LTC/DOGE miners will push the industry ahead with currently unmatched technical specs. The LD3's release is also well-timed with the upcoming LTC halving event in August, allowing us to make a strategic pivot to other growing blockchain technologies. This development also validates our corporate strategy to be hard core technology-driven." said Mr. Xianfeng Yang, CEO of BIT Mining.
For more such Updates Log on to https://fintecbuzz.com/ Follow us on Google News Fintech News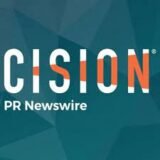 PRNewswire