Lynk, the branded payment solution providing merchants a secure alternative to costly credit card processing fees while powering customer loyalty programs, today announced it has added Pay by Bank, the No. 1 customer-requested feature, to its platform. Pay by Bank allows businesses to reduce their credit card processing fees, while safeguarding against transaction failure and fraud, and providing businesses immediate access to their revenue.
Lynk's newest feature is currently being offered to existing users and on a waitlist basis to new customers. Lynk emerged from stealth in September 2022 to offer startups, small- to medium-sized marketplace and gig economy companies an alternative to high credit card processing fees through a closed loop platform that allows merchants to own their payment ecosystem. Lynk offers the lowest processing fees in the industry, ranging from 0.5-1%, and provides users immediate access to their sales revenue unlike traditional credit card platforms where it can take up to five days to receive payment.
"Credit cards are one of the most expensive means of payment for businesses, especially in today's high inflation environment in which issuers are raising fees, and fraud and chargebacks continue to increase at alarming rates. In many cases, these costs are passed onto the consumer," said Lynk Founder and CEO Nabi Awada. "Our Pay by Bank feature is designed to help retailers, especially smaller businesses, significantly reduce their processing fees while providing a more secure environment from which to receive payments that can be accessed immediately."
Lynk's Pay by Bank seamlessly integrates with existing eCommerce or app payment flows. A consumer links their bank account by selecting Pay by Bank at the checkout. In addition to lower processing fees, (0.5-1% vs. 1.9-5% for a traditional credit card), merchants can reduce their transaction failure rate to nearly zero (compared to 11.5% for digital wallets and 7.9% for traditional credit cards). Pay by Bank also utilizes a proprietary authorization method that removes the possibility of unauthorized transactions, chargebacks and fraud, including friendly fraud which is now the No. 1 reported fraud source affecting merchants. Lynk also provides multiple opportunities to access revenue without a lock-up period.
Lynk is a branded payment and card issuance solution tailored to business needs, our open APIs will seamlessly integrate with existing eCommerce or app payment flows while handling all the compliance. Pay by Bank has the lowest processing fees on the market, and it's completely free, with no monthly subscription fees.
For more such Updates Log on to https://fintecbuzz.com/ Follow us on Google News Fintech News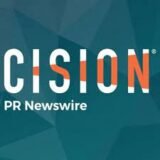 PRNewswire