Frost & Sullivan recently researched the telematics usage-based insurance industry and, based on its analysis results, recognizes Targa Telematics (Targa) with the 2022 Europe Enabling Technology Leadership Award. The company uniquely leverages its technology and human expertise to meet customers' needs. Targa develops high-tech solutions and responds to the market's latest trends with flexible insurance services, enabling new business models. It is the most significant player in usage-based insurance telematics and a partner of the biggest auto insurance companies in the country, Targa's product portfolio includes:
Claims management solution—fraud recognition, first notice of loss, and reconstruction of accidents
Driver profiling—risk management, personalized offers, and customer segmentation.
Driver safety and vehicle security—theft incidence reduction, stolen vehicle recovery, and driver support
The telematics box—asset management and fleet optimization
Targa Telematics created an automotive-specific Internet of Things (IoT) platform and advanced IoT devices that collect and transmit telematic data from vehicles. The company's open mobility platform processes the collected data to enable new mobility services and products. The platform is hardware and data stream agnostic, allowing it to manage information from original equipment manufacturers and third-party devices. Targa's hardware solution considers the complexity needed to interface with over 800 vehicle models and allows standardized data access.
Manish Menon, a Frost & Sullivan program manager, observed, "Targa provides customers with more accurate and reliable risk profiles to reduce accidents, effective systems to combat fraud, and detailed, automated, and timely accident reconstructions for claims management. Insurers also assess the risk for new mobility services such as car-sharing."
Targa's data analytics allow a more accurate risk assessment of each event and profile for insurance companies, enabling profile-based rates and new services to engage, reward, and consequently retain customers, reduce compensation costs, and prevent fraud. Furthermore, it can allow more suitable policies and negotiate more agreeable terms, reducing insurance premium costs for companies with vehicle insurance. The company's digital tools support operated services, such as sanctification, logistics, installations, testing devices, and field assistance. Its comprehensive portfolio, highly skilled professionals, and software tools minimize the operational impact on the customer.
Nicola de Mattia, CEO at Targa Telematics, commented: "This award by Frost & Sullivan represents a further milestone for the company which has invested in technology and innovation since its birth. Research and development have always been two core values of Targa Telematics and will always be. Our team of specialists' goal remains to create consistent value for our partners, supporting them in the transformation of their business."
"Targa stands out from competitors based on its commitment to innovation, creativity, and ability to launch new solutions with far-reaching impact and application. Its technology aids leasing companies, short-term rental car companies, corporate fleets, financial service companies, car dealers, and insurance companies," added Manuel Albornoz, a best practices research analyst for Frost & Sullivan. With its customer-centric values and strong overall performance, Targa Telematics earns Frost & Sullivan's 2022 European Enabling Technology Leadership Award in the telematics usage-based insurance industry.
Each year, Frost & Sullivan presents this award to a company that has developed a pioneering technology that not only enhances current products but also enables the development of new products and applications. The award recognizes the high market acceptance potential of the recipient's technology.
Frost & Sullivan Best Practices awards recognize companies in various regional and global markets for demonstrating outstanding achievement and superior performance in leadership, technological innovation, customer service, and strategic product development. Industry analysts compare market participants and measure performance through in-depth interviews, analyses, and extensive secondary research to identify best practices in the industry.
For more such Updates Log on to https://fintecbuzz.com/ Follow us on Google News Fintech News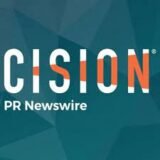 PRNewswire