Round co-led by lauded tech investor Elad Gil and crypto venture fund Electric Capital, with participation from renowned investors across tech, crypto and Wall Street.
Bitwise Asset Management, the world's largest cryptocurrency index fund manager, today announced the completion of its Series B. The round was led by Elad Gil and Electric Capital, joined by new backers including Daniel Loeb's Third Point LLC, Daniel Och's Willoughby Capital, Louis Bacon's Moore Strategic Ventures, Paul Eisenstein's Vetamer Capital, and Coinbase Ventures, alongside individual investors Henry Kravis, Stanley Druckenmiller, David McCormick (Bridgewater CEO), Daniel Sundheim (D1 CIO), Kevin Warsh (former U.S. Federal Reserve Governor), Nadeem Meghji (Blackstone executive), Tracey Warson (former Head of Citi Private Bank), Fidji Simo (Facebook executive), Helen Riley (Google X CFO), and several others (full list below). Existing Bitwise backers including Highland Capital, Khosla Ventures, Blockchain Capital, Castle Island Ventures, Alison Davis, Adam Nash, and Naval Ravikant participated as well.
Bitwise, currently profitable, expects to use the proceeds from its Series B round to strengthen its balance sheet and accelerate the national buildout of its organization, team and product suite.
"Five years from now, while some investors will still be trading crypto portfolios themselves, many long-term investors will want to rely on the same financial advisors, processes and brokerages they use for every other asset class," said Bitwise CEO Hunter Horsley. "Bitwise is focused on equipping investment professionals with the products, education and relationships they need to steward crypto and blockchain investments on behalf of their clients and LPs over the long run. This new round of capital will help us substantially grow our organization, expand our offerings, and cement our position as the premier crypto partner for professional investors."
The round follows several recent milestones for Bitwise. Assets under management are up more than 20x year over year, crossing $1.2 billion at the end of Q1 and taking the company to profitability. Bitwise's leadership in serving financial advisors continues to expand, with over 200 financial advisory firms using Bitwise products and research to help clients access the cryptocurrency asset class. To deliver on its commitment to education and relationship support, the company has already doubled the size of the research, client service and sales teams since the start of the year and plans to double them again by year-end.
Bitwise's product suite has continued to grow as well. In February, the company launched the world's first DeFi index fund, the Bitwise DeFi Crypto Index Fund, which has seen rapid growth since inception. In May, the firm saw the launch of the Bitwise Crypto Industry Innovators ETF (NYSE: BITQ), the first crypto industry ETF, which tracks the Bitwise Crypto Innovators 30 Index of pure-play crypto equities. These new funds join the flagship Bitwise 10 Crypto Index Fund (OTCQX: BITW), the world's largest crypto index fund, as well as the Bitwise Bitcoin Fund, the Bitwise Ethereum Fund, and other products. With the additional funding, Bitwise plans to continue to introduce new and innovative products to access the wide range of crypto opportunities.
The round was co-led by two existing investors, Elad Gil and Electric Capital. Elad is an accomplished Silicon Valley investor who has advised or invested in over a dozen iconic companies, such as Airbnb, Airtable, Coinbase, Figma, GitLab, Gusto, Instacart, Opendoor, Pinterest, PagerDuty, Samsara, Square, Stripe and Wish. Electric Capital is one of the largest crypto venture capital firms and an early investor in many leading crypto protocols and companies, such as Bitwise, Bitnomial and Kraken.
"Bitwise has established itself as the market leader among financial advisors and has tremendous momentum," said Gil. "We believe that their best-of-breed crypto investment solutions, education, and client service sets them up to be the premier player in what they do."
"Bitwise is purpose-built for crypto, and seamlessly blends technology with asset management to navigate a complex space that requires fundamentally different capabilities from other asset classes," said Electric Capital Managing Partner Avichal Garg. "Their pure-play focus will serve Bitwise and their clients well as this exciting space continues to evolve."
Joining the round are several new backers from traditional financial circles, including Henry Kravis, co-founder of the private equity firm KKR, and Daniel Loeb's Third Point LLC.
"Crypto is an exciting category with a lot of promise but also unique challenges," said Kravis. "Bitwise is the best at what they do, and essential for many professionals to be comfortable participating in this growing space."
"We're thrilled to be backing Bitwise," said Loeb, Third Point's CEO and CIO. "Bitwise has assembled a best-in-class team, has built professional-grade products, and is doing all the right things to build an enduring institution in the crypto economy."
The full list of new Bitwise institutional investors includes Daniel Loeb's Third Point LLC, Daniel Och's Willoughby Capital, Louis Bacon's Moore Strategic Ventures, Paul Eisenstein's Vetamer Capital, Coinbase Ventures, ParaFi Capital, and Alison Davis and Matthew Le Merle's Blockchain Coinvestors; new individuals investing personally include Henry Kravis, Stanley Druckenmiller, Daniel Sundheim (D1 CIO), David McCormick (Bridgewater CEO), Kevin Warsh (former U.S. Federal Reserve Governor), Nadeem Meghji (Blackstone Head of Real Estate Americas), Fidji Simo (Head of Facebook App), Helen Riley (Google X CFO), Carrie Schwab-Pomerantz (Charles Schwab Foundation President), Tracey Warson (former Head of Citi Private Bank), Charles Goldman (former AssetMark CEO), Mary Cranston (Visa Board Director), Carolyn Everson (former Facebook VP), Julie Zhuo (former Facebook VP), Asha Sharma (Instacart COO), Ashley Yuki (Instagram Product Director), Howard Akumiah (Spotify Product Director), Ranjana Clark (MUFG Head of Global Transaction Banking), Abby Adlerman (Boardspan CEO), Katia Verresen, Rebecca Macieira-Kaufmann (former Head of Citigroup's International Personal Bank), Ben Stein (Spruce House Managing Partner), Dave Fogel (IndexIQ Co-founder), C.J. Fitzgerald (Summit Partners Senior Advisor), Paul Sallaberry (U.C. Davis Foundation Board of Trustees), Tom Schmidt (Dragonfly Capital General Partner), Stani Kulechov (Aave Founder), and Robert Leshner (Compound Labs Founder).
For more such Updates Log on to https://fintecbuzz.com/ Follow us on Google News Fintech News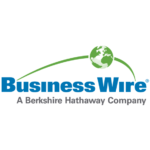 BusinessWire