Tokens.com Corp. (NEO: COIN) (FSE: 76M) ("Tokens.com" or the "Company"), a publicly-traded Blockchain technology company that provides transaction processing and validation services for various digital assets that power Decentralized Finance (DeFi) applications and Non-Fungible Token (NFT) platforms, is pleased to announce the addition of Figment as its newest staking integration partner.
"We look forward to working with Figment in our crypto staking operations. We're excited to expand our team of strategic partners with a leading Canadian staking entity," commented Tokens.com CEO Andrew Kiguel.
Tokens.com will utilize Figment's staking services for selected digital assets. In turn, Tokens.com will receive compensation, in the form of crypto tokens, for processing transactions and securing selected crypto networks. Crypto staking is achieved with environmentally friendly technology that has near zero electricity requirements.
"Tokens.com has developed an exciting new way to safely invest in Proof-of-Stake assets," noted Figment CEO Lorien Gabel. "We look forward to supporting their growth with our enterprise grade staking and node infrastructure."
For more such Updates Log on to https://fintecbuzz.com/ Follow us on Google News Fintech News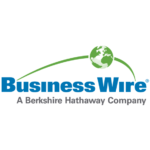 BusinessWire