Black Label Real Estate Group today announced its partnership with Side, the only real estate brokerage that exclusively partners with high-performing agents, teams, and independent brokerages to transform them into boutique brands and businesses. Side will assist Black Label Real Estate Group in expanding its exclusive service throughout the desert communities as it builds upon its reputation as a design-forward, modern real estate service.Fintech News
Black Label Real Estate Group was established by real estate veteran Neil Curry, who's ranked in the top 1% of Realtors® in the Coachella Valley and has earned many accolades during his career, including recent recognition as a Top 2020 Realtor by Palm Springs Life. Curry has helped developers and investors conceptualize, restore, and deliver superior products, and also partnered with famed architects Hugh Kaptur and William Kriesel to restore many of their mid-century design homes.
With a passion for architecture and design and the expertise to match, the firm goes far beyond helping clients buy or sell homes. Under Curry's leadership, Black Label Real Estate Group offers clients throughout the Coachella Valley a distinctive service—finding, refinishing, and restoring the most desirable desert properties.
Partnering with Side will ensure Black Label Real Estate Group remains at the cutting edge of the ever-evolving real estate market, while allowing its agents to continue delivering exceptional client services. Black Label Real Estate Group agents are fully supported by a one-of-a-kind premium brokerage platform, which provides transaction management, property marketing, lead generation, business growth opportunities, vendor management, and infrastructure solutions.
Of the partnership, Curry said, "As a designer and lover of the mid-century modern aesthetic, I've always been obsessed with elegance. And as an agent, I've always strived to provide my clients with the finest service. Side provides us with cutting-edge back-end operations, allowing us to offer clients not only a distinctive real estate service, but also the expert marketing, technology, administrative, and legal services required in today's industry."
Side is led by experienced industry professionals and world-class engineers who develop technology designed to improve agent productivity and enhance the client experience. Based on its belief that homeownership is a fundamental human right, Side is on a mission to improve the public good by providing top-performing agents with the best real estate service, experience, and results. Launched in 2017, Side now powers over 700 real estate agents from the top 2% of the industry's top producing teams.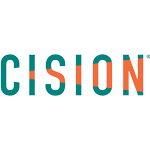 PRNewswire