BlockFills, a global digital asset financial services, technology and trading firm, today announced it will list cryptocurrency derivatives products from CME Group, the world's leading derivatives exchange, on its trading ecosystems.
The new offering will solve a crucial market access problem for institutions and professional traders, enabling these groups to benefit from margin efficiencies of trading cryptocurrency derivatives from CME Group alongside spot crypto and other digital instruments, thereby allowing use of their available margin across one master account.
"Legacy financial firms, professional traders and market makers have voiced their interest in trading CME Group cryptocurrency futures and options alongside our existing suite of physical crypto products," said Neil Van Huis, partner and director at BlockFills. "This listing answers that demand—the time has come in digital assets for a more professional offering that brings the appropriate technology capabilities to institutions in a compliant manner."
"In the current environment, it's more important than ever for institutional clients to have access to deeply liquid and regulated cryptocurrency futures and options products like ours to help manage their spot cryptocurrency price risk," said Tim McCourt, CME Group Global Head of Equity and FX Products. "With the addition of our cryptocurrency derivatives and real-time market data to the BlockFills platform, alongside existing spot crypto products, institutional clients will benefit from increased access to tools that will allow them to efficiently discover prices, transfer risk or optimize their trading strategies."
"Each day, we are helping more companies, professional traders and institutions securely engage in the digital asset markets through our reliable and efficient connectivity. We are proud to continue working with CME Group to further expand and transform the digital asset industry," said Nick Hammer, co-founder and CEO of BlockFills.
BlockFills customers can expect trading to be unveiled via beta form in the third quarter (Q3) of 2022. The trading offering will then be available for global institutions and professional traders to deploy their trading strategies and allocate capital to the growing digital asset sector.
BlockFills' Growth
Founded in 2018, BlockFills is a global provider of end-to-end solutions for digital asset market participants, specializing in white-glove commercial lending and trading services for crypto and fiat for both institutional investors and miners. Over the past four years, the company has been building its trading infrastructure, market access and connectivity to enable global professional and institutional firms to enter the digital asset sector and gain access to the technologies, products and services that they require.
The introduction of CME Group cryptocurrency derivatives products on its trading ecosystems marks the latest in a series of expansions for BlockFills, one of the fastest growing digital asset firms in the space that provides a full suite of technology and services for global institutions. BlockFills has grown to serve professional traders and legacy financial firms who wish to build their own client-facing businesses in digital assets.
In Q1 2021, the company launched its software-as-a-service division with the introduction of its "Vision" and "Zephyr" software solutions, quickly followed by the first-of-its-kind "Phoenix" solution launch in Q3 2021, allowing institutional trading businesses to enter the digital asset market efficiently and reliably.
To reach BlockFills regarding business opportunities or to learn more about this press release, please email trade@blockfills.com, or for more information, please visit www.blockfills.com.
For more such Updates Log on to https://fintecbuzz.com/ Follow us on Google News Fintech News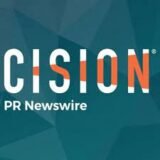 BusinessWire