Broadridge Financial Solutions, Inc, a global Fintech leader, has been recognized by independent research firm Everest Group as a Leader in its inaugural Digital Experience Platforms (DXP) in Asset and Wealth Management (AWM) Products PEAK Matrix® Assessment 2023. In this report, Everest Group evaluates 12 leading DXP providers with solutions that are enabling asset and wealth managers to optimize their processes, personalize client interactions, and create an enhanced advisor experience.
"Broadridge is continuously investing in its experience-related portfolio for Asset and Wealth Management (AWM), including building persona-specific solutions for both clients and advisors. The company has built a powerful market recall in this space with the help of its investments in digital experience talent and compelling, prevalent thought leadership," said Kriti Gupta, Practice Director, Everest Group. "Recognition from clients on its strong third-party partnership ecosystem and transformative solutions empowering advisors to foster deeper client engagement have helped Broadridge to earn a Leader recognition on Everest Group's Digital Experience Platforms (DXP) in Asset and Wealth Management (AWM) Products PEAK Matrix® Assessment 2023."
"This is great recognition of Broadridge's work scaling next-gen platforms and driving data-rich digital experiences," said Doug DeSchutter, Co-President, Investor Communication Solutions. "We partner with our clients to accelerate their digital transformation and drive digital engagement among their investors. With hundreds of clients on our digital platforms and the introduction of game-changing innovations, such as Wealth InFocus, we will continue to serve as an industry leader by leveraging our platform modernization and investments."
Providers were assessed on information submitted for calendar year 2023, interactions with DXP providers, client references and success stories, and buyer feedback. Leaders showcased extensive coverage across all three modules of content management system, client experience, and advisor experience, and are widely adopted by AWM firms across geographies. Leaders have invested heavily in developing digital solutions, such as real-time dashboards, virtual agents, 360-degree customer data analytics, and next-best-action support by leveraging advanced analytics, artificial intelligence, machine learning, and automation. Leaders have a robust partner ecosystem and have invested in developing collaborative go-to-market strategies, thought leadership, and Centers of Excellence with their partners to drive innovative offerings.
"Our technology and talent investments began decades, not years, ago and have enabled us to provide companies – large and small, across financial and other industries – with transformative digital platforms that improve customer experiences, significantly reduce costs, and increase efficiencies for firms," said Mike Alexander, President of Wealth Solutions at Broadridge. "We are delighted to see our team and digital experience offerings recognized by Everest Group as we continue to invest in capabilities that empower our clients in modernizing their tech stacks to establish enduring competitive advantages."
Broadridge delivers a suite of innovative, market-ready component solutions designed to deliver what's top of mind for every asset and wealth management firm: personalizing the investor experience, driving advisor revenue and productivity, digitizing investment and enterprise operations, and delivering cost efficiencies. Broadridge's open model allows asset and wealth management firms to tap into one or many components, helping them to modernize key parts of their tech stack in line with their strategic needs.
Fintech News – The Latest News in Financial Technology.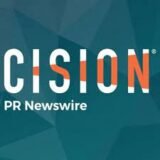 PRNewswire