CSI, a end-to-end fintech and regtech solutions, has closed the first half of its 2024 fiscal year with 20 new core deals, dozens of managed services agreements and multiple regulatory and compliance contracts with international tech and consumer brands. The combination of milestones is underscored by CSI's fierce commitment to customer service—exemplified by multiple renewals with larger banks, many of which have partnered with CSI for decades.
"Our purpose is to help people make wise financial decisions—a purpose we can wholeheartedly focus on because of our confidence in CSI," said Alex Keltner, president of First Southern National Bank, a $1.2 billion institution in Stanford, Kentucky, which extended its core agreement with CSI in August. "We have been working with CSI for more than 30 years. We've not only grown with them through innovations in our technology stack, but also in deepening our trust with their dozens of experts in core strategy, open banking solutions and much more."
In his opening keynote at CX23 in Phoenix, Arizona, CSI CEO and president David Culbertson emphasized CSI's storied history in financial services and reinforced that the company is "all in" on community banks.
"We know the value that comes from great relationships emphasizing transparency and honesty," Culbertson shared in his keynote. "These are words rarely used when talking about a solutions provider, making it all the more important that we embrace them at every opportunity, in every customer interaction, in every discussion with our employees and in every decision our team makes about products and services and innovation. In our nearly 60 years, we've learned that customers want good solutions, but deserve great service."
CSI's relationship-driven service model is reflected in its appointment of 30-year financial services veteran Linda Fischer as chief operating officer earlier this year. One of Fischer's primary roles is overseeing CSI's customer experience teams.
"CSI offers a wide range of products and services that meet the unique needs of community banks of all sizes," Fischer said. "Our goal is to ensure our customers can prosper and rival their largest competitors in terms of technology, capabilities and experience. We know that means providing cutting-edge solutions and remaining steadfast in our commitment to exceptional service."
Over the last six months, CSI has also launched multiple products and features for both its core banking and enterprise customers:
WatchDOG® Fraud and WatchDOG® AML: Launched in partnership with Hawk AI, CSI's WatchDOG solutions leverage artificial intelligence and machine learning models to create multilayered, automated oversight that monitors, detects and reports fraudulent or suspicious activity in real time.
IT Governance: A service combining best-in-class expertise with an automated governance platform, powered by FINOSEC. IT Governance provides a holistic approach to managing critical IT and security issues, minimizing the risks of non-compliance penalties for banks.
CSI Call Center: Operated by Fintexperts®, CSI Call Center delivers the resources and expertise to meet customer service needs when banks face increased call volume and staffing challenges or require after-hours support for account holders.
Instant payments capabilities through the Federal Reserve's FedNowSM Service: A new payment infrastructure that allows banks in the U.S. to provide safe and efficient instant payment services.
Fintech News – The Latest News in Financial Technology.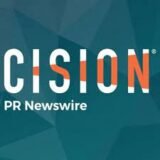 BusinessWire