Carver Bancorp, Inc, the holding company for Carver Federal Savings Bank announced that its board of directors unanimously appointed Craig C. MacKay as interim President & CEO, effective October 1, 2023. His appointment will facilitate a smooth leadership transition until a permanent President & CEO is named after a national search is conducted. Carver previously announced that its current President & CEO, Michael T. Pugh, will depart on September 30, 2023, to become the CEO of the Local Initiatives Support Coalition ("LISC"), a national nonprofit organization.
A national search is underway to find a permanent President & CEO to lead Carver in its ongoing mission to provide banking services and business capital to diverse urban communities throughout Greater New York City.
Lewis P. Jones III, Chairman of the Board, commented, "Craig is a seasoned and accomplished executive in the financial services industry. Combined with his Carver board service, he is well suited to lead the company as interim President & CEO. Craig has the full support of the Carver Board."
Mr. MacKay has been an independent director of Carver since February 2017. He is currently Senior Advisor at England & Company. He also serves as an Independent Director of Equitable Holdings and an Independent Trustee of Pioneer Funds. Earlier in his career, Mr. MacKay headed the Private Finance Group at Oppenheimer & Company. Before his tenure at Oppenheimer, he was head of Private Finance at SunTrust Robinson Humphrey. Mr. MacKay earned both a B.S. in Economics and an MBA from the Wharton School of Business at the University of Pennsylvania.
Craig C. MacKay stated, "I'm honored to be named interim President & CEO of this historic institution, which has served the banking needs of traditionally underserved communities throughout Greater New York City for 75 years. I've worked closely with senior leadership and members of the Carver family and admire their collective commitment to leveling the playing field by providing comprehensive financial advice, access to capital, and wealth enhancing opportunities. I look forward to continuing our growth in services and deepening our retail and commercial banking relationships."
Mr. MacKay will work closely with Mr. Pugh and the senior leadership team over the coming weeks to ensure a smooth leadership transition.
Fintech News – The Latest News in Financial Technology.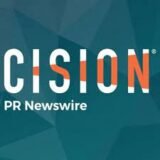 PRNewswire