Tradier, Inc. a leading cloud based global financial services technology provider serving active traders through API-powered platforms and partnerships through its subsidiary Tradier Brokerage, Inc, today announced the launch of The Tradier Hub, a first-of-its-kind platform that combines what advanced traders seek from multiple locations into one.
Today's traders are locked within the barriers of their brokerage offerings and are limited by expensive choices that these legacy vertical platforms offer. The Tradier Hub provides a free, universal resource for traders looking for live, intraday education with experienced industry leaders to grow and enhance their strategies. For advanced traders looking for choice, The Tradier Hub provides a premier solution where traders can choose from over 100 API powered technology platforms that meet their trading styles and strategies. The Tradier Hub not only enables top traders to gain an edge, but also breaks away from the traditional limitations of the current brokerage firm offerings in the market.
The platform will also provide the ability to interact with prominent financial leaders like Kevin "Lex" Luthringshausen, Brian Overby, Todd Horwitz, and Kirk Du Plessis, giving the general public access to some of the top investing strategies used by the pros.
"It's important to note that the trader of 2023 is fundamentally different from ten years ago. In a post pandemic retail investor market, macro trends like the graduation of millennial traders to more advanced tools, the internationalization of the brokerage market, same day options expirations, and content driven digitization have taken effect in a major way. The Tradier Hub will serve as a roundtable for traders to share strategies, provide live market education, and a free-flowing exchange of ideas," said Tradier CEO, Dan Raju. "We are focused on creating a trading community with people who are committed to passing along their knowledge in real-time to everyone."
Additional features of The Tradier Hub include:
Trading Platform Options

Retail traders are engaging in options trading and more sophisticated derivatives, demanding more mature and complex trading instruments. As advanced traders look beyond one and done meme-stock rallies and towards a more diversified toolbox, their true potential continues to be unmet by legacy online brokerages. The Tradier Hub will fully cater to this segment of advanced retail traders by providing access to over 100 brokerage providers through the company's API solution in one location.

Unbiased Trading Insights

Online investing blogs and other trading platforms are missing an opportunity for sophisticated traders who are craving practical strategies to help gain an edge in their trading. The Tradier Hub will provide a live education for advanced traders with timely market news and insights.

Connective Community

The Tradier Hub will be a more trader-friendly forum where active traders can learn from the pros and engage with them directly to discuss trading strategies and learn valuable insights. As it stands today, current social offerings leave the more advanced active retail traders lacking a central location to learn, discuss, and grow their skills. The Tradier Hub will feature a two-way capability to send questions and hear feedback from experts in real time.
The launch comes on the heels of Tradier's $24.6M Series B funding round last quarter and is part of the company's push to give traders and partners access to advanced features, live content, and more custom services.
Fintech News – The Latest News in Financial Technology.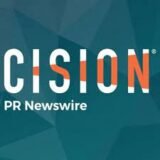 PRNewswire