Ryan, a leading global tax services and software provider, announced the promotion of Chad Dunkin to Transaction Tax Principal in the Firm's Houston, Texas office. He specializes in providing multijurisdictional transaction tax services with a focus on the oil and gas, restaurant services, and general manufacturing industries. Mr. Dunkin has served Ryan for nearly 15 years, joining as an intern in June 2005.
"Congratulations to Chad on his many achievements and contributions to our clients and the Firm," said Global President and Chief Operating Officer Ginny B. Kissling. "Ryan offers tremendous opportunities for personal and professional growth, and we are proud to recognize and reward Chad for his dedicated commitment to client service and results."Fintech News
Mr. Dunkin holds a Bachelor of Business Administration degree with an emphasis in finance from Texas A&M University.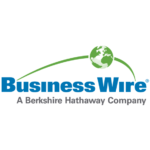 BusinessWire