Financial technology leader FIS™ (NYSE: FIS) has been named a category leader for its credit risk analytics solutions by leading industry research house Chartis Research.
In its new report, "Technology Solutions for Credit Risk 2.0: Credit Risk Analytics, 2020," Chartis placed FIS in the "Category Leaders" section of the RiskTech Quadrant® for CVA solutions. Vendors are assessed according to the completeness of their offerings as well as their market potential. FIS' solutions were recognized as best-in-class for asset class support, operational style coverage, simulation engine, scalability and sensitivity calculation.Fintech News
"Banks today are challenged to perform complex calculations for portfolio and trading risk – all while trying to control costs during the COVID-19 crisis," said Martin Boyd, President, Capital Markets Solutions at FIS. "FIS' risk solutions provide sophisticated calculations with state-of-the-art computation techniques to meet regulatory requirements, and can be delivered as a service. We are honored that Chartis has recognized FIS as a category leader for the CVA solutions we provide to our clients."
"The credit risk environment is being driven by changes to regulations and counterparty risk management, emerging techniques for assessing credit and risk, and the demand for data technology," said Sid Dash, a Research Director at Chartis Research. "FIS has become a category leader for its CVA solutions by providing trading, accounting and regulatory reporting solutions, which have become increasingly important in today's marketplace."
FIS recently ranked first in the Chartis RiskTech100® and Chartis Research Energy25 reports, and was named a category leader in two Chartis reports that assess solution providers of sell-side risk management technology and IFRS 17 insurance accounting reporting solutions.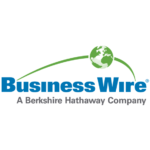 BusinessWire