In just a matter of weeks, the COVID-19 pandemic has greatly changed how we do business, not a single industry has been spared. Businesses are left with no other option but to respond with the same rapid speed to accommodate these unplanned transformations. In an instant, there came a need to adapt to new modes of communication and new patterns of working. There is a need to practice social distancing yet stay connected with stakeholders. Amidst all these changes, however, there are lessons that businesses can learn from this pandemic. Here are a few of them.
The need to have a flexible crisis management plan
If there is one thing that businesses must learn from the COVID-19 crisis, it is the need to have a crisis and business continuity plans in place at all times. Another thing to note is that this plan should not just include expected risks such as financial or environmental; it should go deeper and include the unexpected such as the current crisis. The plan should be flexible enough to accommodate the changes forced down on businesses by any crisis. The rapidity at which the pandemic hit the world proved a resilience test to organizations, and only the ones who had an elaborate and flexible crisis management plan will pass.
Businesses should be proactive in responding to the crisis
Though the pandemic has affected the whole world, there are areas that are less impacted than others. The difference between the worst hit and the mildly hit is that the latter were proactive and responded faster. They foresaw the extent of the damage the crisis would cause and put in place measures to avert the situation. For instance, the Bay Area in the United States, Taiwan and Mongolia who implemented lockdowns, started wearing masks and prepared their healthcare systems early enough, are doing well in this crisis. In addition to having a crisis management plan in place, there is need for businesses to have an improved sensory perception system. It is important to be positioned well to sense danger, think and respond rapidly in order to survive a crisis.
Remote working is a blessing to businesses
As the COVID-19 crisis slowly found its way around the world, so did the reality of the need to work from home hit most businesses. Social distancing meant sending a big chunk of the workforce home and the need to support them work effectively. The good thing is that businesses now know that remote working is an efficient mode of working and can drastically reduce office operating expenses. Businesses must now acknowledge that this is a good system and work towards leveraging on all benefits that come with it.
One is the ability to have a wider pool to fish the best talents to include in their workforce. They need to use employment solution services such as International PEO to tap into this opportunity. With International PEO, businesses can hire talents from anywhere in the world without the requirement to register the businesses in those jurisdictions.
Businesses must review carefully the supply chain
As governments tried to alleviate the spread of the virus, locking down some regions became inevitable. Travel restrictions to and from the worst-hit areas had to be implemented rapidly. That meant that businesses whose main suppliers were from those regions could not get the supplies they needed. Most had to deal with declining inventory levels and reduced manufacturing capabilities. They had to think of alternative supply sources, which is a slow and expensive process. Businesses must learn the need to employ agility in improving supply chain management in order to prevent disruption in production during a crisis.
The importance of digitalization
With governments requiring businesses to operate with fewer people as possible on-site, businesses were forced to transfer most operations to remote locations- people's homes. This had to be done with minimum disruption to operations as possible. What it meant to businesses is that any operation that was manual or entirely on-premise was now inaccessible and could not continue. Businesses can now not deny the need to have every operation digitized. The COVID-19 pandemic is a wakeup call for businesses to create a secure and agile digital system.
Conclusion
In a nutshell, this crisis is testing the preparedness of businesses to bounce back unscathed from a crisis. It is communicating the need to build cultures characterized by resilience, agility, proactiveness, socialness and better trauma management capabilities to drive business continuity and sustainability.

Amanda Booska is an adviser for Marketing. She advises many businesses to create branches such as in France, Italy, Switzerland, and the UK. She has experience working in a range of industries and providing technical support in topics such as business growth, market expansion, and product development. Amanda is passionate about family, languages, traveling, and reading.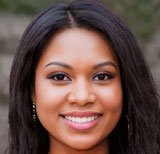 Amanda Booska