CleanSpark, Inc. (Nasdaq: CLSK) (the "Company"), a diversified technology company today announced that it has secured for delivery an additional 2,500 ASIC mining rigs which are expected to provide an estimated 218 PH/s of Bitcoin mining hash rate capacity. The miners are expected to be delivered and immediately deployed throughout June and July 2021.
The delivery dates are aligned with the Company's expected completion of energy and infrastructure projects that will provide an additional 30 MW of electricity to the site at a rate of $0.0285/kwh. This order, along with the Company's current mining fleet, is expected to bring the Company's total hash rate up to an estimated 533 PH/s. CleanSpark expects to make further orders in the coming weeks to secure up to an additional 800 PH/s of mining equipment. The Company has developed a network of dealers and distributors outside of the traditional manufacturing supply chain to secure these additional miners for deployment as the Company's energy infrastructure increases become available.
Zach Bradford, CleanSpark's Chief Executive Officer stated, "We continue to aggressively pursue the growth of our hash rate capacity and expect to reach 1 to 1.3 EH/s in total production capacity this summer. 'Time is money' in this sector, and these orders allow us to immediately put the 30 MW of increased power into use as soon as it comes online." Bradford continued, "The availability of low-cost energy for bitcoin mining facilities will be a constraining factor for the industry as it grows. Cryptocurrency mining operations will further be subjected to increased scrutiny on the sources of the incredible amount of power required for successful execution and they will need to ensure that there is an ongoing focus utilizing clean energy sources to mitigate these concerns.  CleanSpark has maintained its focus on responsible energy solutions since the initial diligence phases of the ATL acquisition. Currently, the municipality providing our power is backed largely by a wholesale provider that reports delivery of power that is 69% emission-free. We plan to incorporate additional renewables onsite in the near future. In addition to maximizing the energy use of our existing facilities, we are targeting additional locations that offer access to abundant, low-cost power, with an emphasis on sites that are backed by clean energy sources and allow us the opportunity to integrate our proprietary renewable energy solutions onsite."
CleanSpark's goal is to operate the lowest-energy-cost Bitcoin mining facilities at scale in the nation. The Company expects to accomplish this not only by securing advantageous power purchase agreements, but also by leveraging its patented energy solutions.
For more such Updates Log on to https://fintecbuzz.com/ Follow us on Google News Fintech News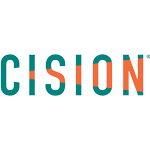 PRNewswire