Coinme, a leading cryptocurrency cash exchange in the U.S., added over 22,000 participating ATMs to its cash network via its API-driven Coinme-as-a-Service (CaaS) offering. These partner ATMs allow for the instant sale of crypto via the Coinme app for physical cash pick up at participating locations across name-brand retailers, including some of the largest grocery, pharmacy, and convenience stores in the U.S.
"Interoperability between cash and crypto is essential for the continued widespread adoption of digital currencies. Now nearly anyone in the United States can convert crypto to cash and pay for everyday goods and services. Enabling instant crypto-to-cash services, without the need for a bank account or debit card, increases the utility of crypto for the entire ecosystem," said Neil Bergquist, co-founder and CEO of Coinme. "Adding thousands of additional crypto-to-cash offramps to our network makes the digital currency ecosystem more accessible and inclusive."
Effortlessly sell crypto in the Coinme app for cash pick-up at thousands of ATMs; no debit card needed
Cashing out of crypto with Coinme at a participating ATM is simple, instant, and affordable. Fees for crypto sales include a flat, low fee of $2.50 plus an exchange fee (if applicable). The transaction is staged in the Coinme mobile app or website and is then finalized via a  cardless transaction at any participating ATM. With over 22,000 ATM locations, nearly anyone can quickly turn their crypto into cash as needed. Cryptocurrencies currently supported for cash out include Bitcoin, Chainlink, Dogecoin, Ethereum, Litecoin, Lumens, Polygon, and USD Coin.
How it works
To sell crypto for cash via Coinme and pick it up at a participating ATM location, download the Coinme app on iOS or Android and create an account. Next, choose the amount of crypto you want to sell in $20 increments (up to $400 per transaction and $2,000 per day, limits vary by location). A cash code will be issued when the sale transaction is completed in the Coinme app. Then, simply visit the nearest participating ATM, easily found using the locator in the Coinme app, and enter your phone number and cash code at the ATM to collect your cash.
"This integration allows us to provide a 'bank-like' ATM transaction experience for everyone who holds crypto. Crypto holders now have access to more ATM locations than the country's largest bank ATM networks," continued Bergquist.
For more such Updates Log on to https://fintecbuzz.com/ Follow us on Google News Fintech News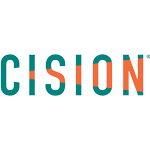 PRNewswire