The Mobile Payments Conference announced today that CompTIA, the world's leading association for the global information technology (IT) ecosystem, will lead a pre-conference workshop on "Channel Sales Opportunities in Payment Solutions" at MPC19, Aug. 26-28 at the Swissotel Chicago.
The 2.5-hour workshop, sponsored by PAX Technology, covers the opportunities for FinTech innovators and indirect sales partners to work together to boost revenues from the sales and deployment of emerging payment solutions.
"I spent many years in the tech sales channel before spending the last decade in payments. I've always wanted to bring the two worlds together, so I'm very excited about working with CompTIA to bring this preconference to the MPC19 program," said MPC Executive Director Marla Ellerman.
"With projections for continued growth, the mobile payments market is a potentially lucrative source of new business opportunities for technology solution providers," said Nancy Hammervik, executive vice president for industry relations at CompTIA. "Our sales workshop will demonstrate how tech companies can build on their expertise in connectivity, cybersecurity and mobility to attract new customers and enter new markets."
Value-added resellers (VARs), managed service providers (MSPs), systems integrators (SIs) and sales agents, among others, have been at the forefront of selling innovative and disruptive technology solutions for decades. After the move to chip cards, many channel partners helped businesses migrate their point-of-sale (PoS) systems.
"The evolution in payments continues and indirect sales partners have a significant opportunity to make new revenue by selling, implementing and integrating new payment technologies and platforms," said Ellerman. "They're natural selling partners for alternative payment providers."
The Channel Sales Opportunities Workshop, which will be held from 9:15-noon CST on Aug. 26, covers the opportunity from partner and vendor perspectives.
"If you're a VAR, MSP, SI or agent looking for new revenue opportunities, you'll learn about the latest payment solutions and how to make money selling them," said Ellerman. "If you're a FinTech innovator looking to quickly scale your revenue, you'll learn how to tap into a ready-made expert sales force."
MPC19's 2.5-day agenda also offers more than two dozen sessions on topics ranging from the blockchain opportunity and threat, to shifting consumer payment preferences, emerging risks and best practices in digital commerce, channel sales opportunities for payment solutions, and how 5G and emerging mobile technology will reshape payments and commerce.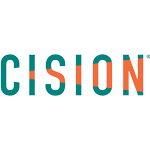 PRNewswire