The mobile payments platform based out of the UK, KogoPay has announced that the company has signed a Memorandum of Understanding (MoU) with Lightnet, the fintech based out of Thailand. The fintech news community notes that the inking of the MoU will be witnessing an investment infusion.
Dr. Narisa Chauvidul-Aw, the CEO and Founder of KogoPay enunciated that this MoU involves investment in KogoPay UAB, and in return, it has to share its operations in electronic banking. This indicates the benefit of valuable additional resources for both the companies, with the timing being correct because of the nature of growth in the present ecosystem and climate. Dr. Narisa further added that the operations of Lightnet align perfectly well with the business of KogoPay of providing support for real-time transactions, especially those that take place cross-border as well as make the process of managing the money for unbanked and give them the access to several financial services easily.
Tridbodi Arunanondchai, Vice Chairman of Lightnet stated that the company and its team are ecstatic to be signing this Memorandum of Understanding with a fintech that shows incredible potential, i.e. KogoPay. The aspirations of KogoPay for creating a dynamic and versatile new operation aligns greatly with the technology of Lightnet. The company showed admiration for the advancements made by KogoPay within the complex space of electronic banking in Europe.
The users of KogoPay are not burdened with high banking fees or have to bear the difficulty and inconvenience of holding funds by banks for days, during international transactions.
To know more about such fintech news and information, do not forget to follow the fintecbuzz. Fintecbuzz rolls out insights about the daily happenings from in and around the fintech industry.

Aashish is currently a Content writer at FintecBuzz. He is an enthusiastic and avid writer. His key region of interests include covering different aspects of technology and mixing them up with layman ideologies to pan out an interesting take. His main area of interests range from medical journals to marketing arena.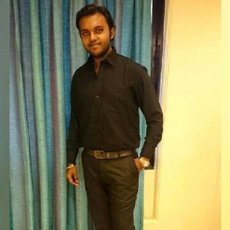 Ashish Y.