Conexiom, the leading provider of sales order and invoice automation solutions, today announced a number of leadership additions in response to unprecedented year-over-year company growth of more than 70 percent. Conexiom is a cloud-based sales order automation solution that companies like Grainger, Genpak, Diversey, Prysmian, Compugen and many others use to eliminate manual order processing. The Conexiom solution delivers 100% data extraction accuracy and over 80% touchless orders when transforming email and PDF purchase orders within current ERP systems.
More than $7.5 trillion dollars of business-to-business sales orders are still manually processed In North America alone. On average, customer service representatives (CSRs) spend a third of their day keying in purchase orders. Conexiom provides automated, touchless orders to reduce costs and enable companies to sell more with the same headcount, and to eliminate mundane data entry tasks. More importantly, it allows CSRs to spend more time serving customers and meeting their needs.Payments
Manufacturers and distributors understand this problem better than most, as they're drowning in customer inquiries at a time when staff are working from home without their typical tools. They require an automated order management solution that drives down costs, creates resource efficiencies, scales to thousands of trading partners, and improves the customer experience. To manage the company's increased growth, Conexiom has brought the following executives on board:
Ray Grady, Conexiom's new CEO, joined the company in February. Mr. Grady brings more than 20 years of experience in scaling high-growth B2B organizations and leads the company in designing and executing Conexiom's vision, strategic growth plans and company operations. Prior to taking the lead at Conexiom, Grady served in several positions at Salesforce. Prior to Salesforce, Grady was a Senior Vice President at Acquia, which helps organizations using Drupal—an open source Web Engagement Management solution that powers more than two percent of the Internet.
Ricardo Craft joins Conexiom as EVP of Product Management and Product Marketing. Mr. Craft leads his team in developing the product strategy, product roadmap, positioning, and messaging for all Conexiom solutions as well as their packaging and delivery into the market. Prior to Conexiom, Craft was the SVP of Product Management and Product Marketing at ServiceSource as well as other roles during a 10+ year career.
New EVP and Chief Marketing Officer Judd Marcello has more than 25 years of B2C and B2B marketing leadership experience across the United Kingdom, Americas, Australian and European markets. Mr. Marcello leads brand strategy and all facets of marketing for Conexiom. Prior to joining Conexiom, Marcello spent three years as EVP, Global Marketing for Cheetah Digital, the world's largest independent enterprise cross-channel marketing technology company.
Justin Finnegan has joined Conexiom as EVP of Services. Finnegan has more than 20 years of experience enabling digital commerce and automation for B2B organizations. Mr. Finnegan and his team are responsible for ensuring that Conexiom's customers achieve and exceed their ROI goals by taking advantage of the opportunities offered by automation.
Darren Pratt joins as Conexiom's new Director, Solution Engineering, EMEA, and is based in the U.K. Mr. Pratt is responsible for establishing, growing and developing the Solution Engineering team to support the growth of our Customer base in the EMEA region. He has a demonstrated history of working in the information technology and services industry. Strong sales professional skilled in SaaS based software, B2B Commerce, Business Process, Analytical Skills, Customer Relationship Management (CRM), Databases and Data Management.
"There's no such thing as business as usual anymore. Manufacturers and distributors have been forced to reassess almost every facet of their business while still delivering value to their customers. Winners that emerge from this situation will be those who use technology to transform themselves into a modern business, one that can navigate the current economic climate, and become agile and resilient businesses long into the future," said Ray Grady, CEO, Conexiom. "We have many customers that are shifting their business to support the fight of Covid-19. We are proud to be doing our part in helping their businesses during these tough times, and even more proud of their effort to help others in need."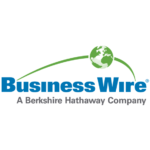 BusinessWire