KaJ Labs made headlines with the announcement of its blockchain platform Lithosphere and its unique interoperability capabilities. The foundation just announced that Lithosphere has sold $400 million LITHO tokens to Global Emerging Markets (GEM) digital, Four capital and individual investors. GEM is a $5 billion alternative investment group based in the Bahamas. This deal marks as the second largest startup seed round raised in 2022 so far.
ber of individuals with the opportunity to add the cryptocurrency to their portfolios.
Lithosphere's Jot Art Metaverse recently launched a Play-to-Earn RPG – Finesse with in-game items represented by NFTs. Staying true to Lithosphere's mission of interoperability across all existing blockchains, initially the Jot Art metaverse will support NFTs from Ethereum and BNB Chain (BSC) and in the near future, Jot Art will support additional chains once Lithosphere mainnet launches.
The platform eradicates many of the problems inherent in existing blockchain networks by being the first blockchain to utilize embedded Deep Neural Networks to make smart contracts intelligent and an aim to enable users to work across multiple blockchain networks. That interoperability enables multiple value-transfer methods under a single management structure.
The $400 million funding commitment from GEM to Lithosphere makes a variety of new products and innovations possible. Lithosphere is making a distinctive mark around the world with its artificial intelligence, embedded Deep Neural Networks blockchain technology, and interoperability across multiple cryptocurrency networks – and it's only the beginning.
LITHO is available on MEXC (LITHO/USDT).
Get the latest updates from the Lithosphere team. Join our community on Telegram, Discord, Twitter, and our Website.
For more such Updates Log on to https://fintecbuzz.com/ Follow us on Google News Fintech News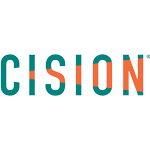 PRNewswire