PayBito is opening up for coin listing and is focussing on adding at least 5 leading emerging coins within the first quarter of 2021. The collaborative approach taken up by USA-based leading global exchange will allow the new cryptos to benefit from the marketing and promotional initiatives that will follow the listing.
PayBito is focussing on emerging coins with utility value across industries like financial services, entertainment, eCommerce, real estate, and others. Being associated with a top global exchange like PayBito, the visibility of the listed coins is likely to increase on the global market. They will be able to leverage the brand value of PayBito, extending the reach to a larger demographic of users. Expansion of the crypto portfolio proves to be beneficial for traders too, giving them access to a diverse range of assets to invest.
In an interactive session with the media, Raj Chowdhury, Managing Director of PayBito, commented, "PayBito is constantly adding new elements and upgrading its features. We have listed several tokens this year and plan to continue with the same in 2021 as well. Our focus will remain on the emerging utility coins that have shown good market performance post-launch. We are interested in listing and promoting coins of value, providing them a strong platform to reach out to a larger consumer base. This will also allow the traders to diversify their asset investments, and together we can accelerate the adoption of cryptocurrencies."
PayBito follows a stringent listing process, where its team of industry veterans analyzes each coin that is being reviewed for listing. Every coin is judged by the following criterion:
1. The credibility of the underlying technology that it is built on
2. The functionality of the coin
3. Skills and knowledge of the team that has developed the coin
PayBito also requires a detailed whitepaper with the technological, financial, and marketing aspects of the coin.
The coin developers need to abide by these regulations, which have been put to effect so that transparency and authenticity of the coin are maintained. If a coin can fulfill all the requirements set forth by the exchange under its coin-listing policies, it gets added for trading.
PayBito has a global user base, contributing to the platform's consistent trading volume surges. It enables seamless fiat-crypto/crypto-fiat conversions while ensuring safety through advanced security protocols. The global popularity of PayBito owes to its intuitive interface, seamless trading, multi-fiat compatibility, and multi-signature cold wallet security. The exchange is known to offer industry-best crypto prices and significantly low trading fees.
For more such Updates Log on to https://fintecbuzz.com/ Follow us on Google News Fintech News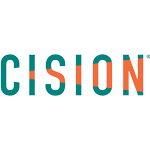 PRNewswire