Cryptocurrency in India has always been a hot topic of debate because of the perspective people have about it. The rapid growth of cryptocurrency cannot be neglected anymore as the cryptocurrency has a market capitalization of more than $200 billion, and can no longer be termed just as a trend. While they still contribute a very tiny fraction to the global financial market, but they have matured from the position of trending startups to being leveraged by giant enterprises for use cases such as global payments, fiat currency-equivalent digital coins, the Internet of Things, asset-backed tokens for metals and commodities, decentralized cloud storage, etc.  Several central banks are monitoring cryptocurrencies very closely to demonstrate regulations to protect investors as well as investigate their benefits in the context of central bank digital currencies.
Need for legal Supervision
Today there is the absence of legal regulations for cryptocurrencies, that safeguards financial institutions and markets, such as financial reporting, third-party audits, and disclosure, prevention of insider trading and proper infrastructure of security and all of this reflects as a risk for the retail investor when unestablished.
While many crypto exponents argue that cryptocurrencies should not be put under regulations, as the technology is decentralized, but various aspects such as exchanges, governance around the issuance of new tokens, and marketing are highly centralized in nature, requiring standardized oversight to prevent and punish illegal activities. If checking is neglected, their volatility could represent a risk to the health and stability of the economy, particularly for developing countries. So cryptocurrency in India is a topic of concern from various different aspects.
Further, concerns over misuse of the technology to fund various mal-functions such as terrorism, trafficking, and drugs make it imperative for regulators to step in and enforce controls.
Digital currencies by Central bank
The capability of cryptocurrencies to make transactions and payments faster, less expensive and more secure has attracted several central banks to effectively experiment with them. Both the Bank of England and the People's Bank of China have already published statements that they will be launching their own digital currency.
Central Bank Digital Currencies (CBDC) could be a relevant substitute to reduce the necessity for cash, which is the only other retail form of central bank money in circulation. Further, in a nation where a majority of the population is still very far from banks, the introduction of cryptocurrency in India won't be that easy. But it can also have positive impacts as financial inclusion could rise as one of the major benefits of CBDCs. The Committee on Payments and Market Infrastructures and the Markets Committee, comprising of representatives from more than 15 central banks including the Reserve Bank of India, published a joint report identifying different types of CBDCs and commenting on their implications for monetary policy and considerations for financial stability.
How bitcoin and digital money are challenging the economic order
The world is still divided into two parts when it comes to bitcoins and digital money, one that is supporting it and has accepted it in their economy and the second one is not yet ready to accept it. But in both the cases bitcoin and digital money are challenging the economic order of a country. Inclusion of cryptocurrency will lead to change from start to end of a process and it can affect the economy from within whereas it cannot be neglected anymore, so the countries trying to neglect it are at a very high risk of its misuse.
Reserve Bank of India on Crypto
The Reserve Bank of India has had a two-dimensional view when it comes to cryptocurrencies and has been very consistent in its messaging for several years. On one side, it has repeatedly cautioned the general public against investing in cryptocurrencies, citing concerns over market integrity, consumer protection, and money laundering, and others. On the other side, it has been quite welcoming toward blockchain technology in general and has been researching CBDCs for its applicability to the Indian economy. The current requirement is a clear articulation of what constitutes a cryptocurrency or what forms of cryptocurrencies it considers to be problematic. This is a key problem that the cryptocurrency community needs to address by initiating a dialogue with regulators. Government organizations, as well as a national bank, are considering various norms before bringing Cryptocurrency in India, we were considering this indecisive approach as a measure to be sure of its effects.
In December 2013, the RBI issued the first of several statements warning users of the risks of trading in digital currencies. In December 2017, the Ministry of Finance of India said in a statement that cryptocurrencies pose a heightened risk of an investment bubble of the type seen in Ponzi schemes and that a sudden and extended crash can cause major harm to the investors. In 2017, there were numerous reports that the RBI may be analyzing with its own digital currency, and in April 2018 RBI itself confirmed when it announced that an interdepartmental group was analyzing the feasibility of a rupee-backed CBDC.
In a significant setback to cryptocurrency enthusiasts, the RBI banned paying for cryptocurrencies using systems and portals of Indian banks in April 2018. This was arguably an easy way for the RBI to clamp down on cryptocurrency investment through already regulated systems while ring-fencing regulated entities and consumers from the risks of cryptocurrency investment.
The RBI issued a draft structure for a regulatory sandbox in April 2019, where it welcomed innovative fintech products and services, including blockchain and smart contract applications, and explicitly excluding any cryptocurrencies and initial coin offerings.
Further to the RBI ban, an interministerial committee recommended a complete ban on private cryptocurrencies in July 2019 while obliging rupee-backed CBDC and the use of blockchain for various use cases. This has laid a further dampener for Indian startups vying for the cryptocurrency market.
The conditions are not predicting any great news about cryptocurrency in India, so it is not the right time to predict the future of digital currency in India. But with many problems, there are many positive aspects of cryptocurrency as well when it comes to economic growth. With the right controls and management, gentle use of cryptocurrency can help in stimulating economic growth, foster financial inclusion, enable innovation to thrive, and simultaneously protect investors from misuse of this technology.

Aashish is currently a Content writer at FintecBuzz. He is an enthusiastic and avid writer. His key region of interests include covering different aspects of technology and mixing them up with layman ideologies to pan out an interesting take. His main area of interests range from medical journals to marketing arena.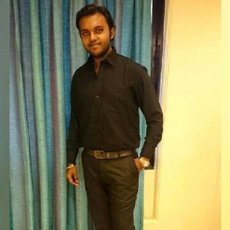 Ashish Y.