The Malaysian fintech startup that aims at offering easier access to debit to small and medium-sized enterprises in the country, Curlec has secured funding from 500 startups. The fintech news arena notes that the amount raised has not been disclosed.
The fintech startup will be seen utilizing this freshly raised funding for growing the Malaysian operations of the firm via product development as well as the expansion of its market outreach, especially in Southeast Asia.
Curlec was launched as a bank-to-bank (B2B) payment system that delivers direct debit facilities and functionalities to organizations of all sizes, in 2018. The fintech firm develops technology on top of its direct debit B2B payment ecosystem for serving the purpose of offering easier access to debit to smaller firms.
Zac Liew, the co-founder of Curlec stated that the vision of this fintech firm has always been to provide businesses with the ability to gain access to the Direct Debit system which was previously not accessible, regardless of the size of the business.
Small and medium-sized businesses more often than not are exposed to face issues while trying to get access to the direct debit system. The reason behind this is that the system has majorly been based on paper while other software that are custom-developed displayed the need to deal with individual banks.
Crulec lets organizations utilize the platform of the firm through a simple API that functions to automate the whole collection workflow that gives these organizations the control of their cash flow as well as when they get paid.
To know more about such fintech news and updates, keep following the fintecbuzz. Fintecbuzz rolls out relevant content in several forms related to the latest activities happening in the fintech industry across the world.

Aashish is currently a Content writer at FintecBuzz. He is an enthusiastic and avid writer. His key region of interests include covering different aspects of technology and mixing them up with layman ideologies to pan out an interesting take. His main area of interests range from medical journals to marketing arena.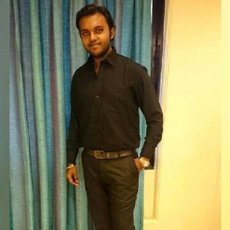 Ashish Y.