Customization will define the best mobile wallets in the crypto marketplace going forward. And those who best use the power of the blockchain to develop those customer-centric tools will lead the pack. At least, that is what the founders of a new financial serveries firm, KBL Holdings, say. The company has introduced a suite of mobile and web products aimed squarely at helping individuals and businesses use and manage cryptocurrencies – on their terms.
KBL's core crypto solution, BANCKED, was developed by a team whose wheelhouse includes expertise in global and local banking and financial services, digital tech innovation, blockchain software, cybersecurity, and compliance. A unique combination in the crypto world. Their product allows users to buy/sell, trade, manage and calculate cryptocurrencies across borders in real-time without the customary fees and restrictions. Its decentralized global payment solutions help start-ups and enterprise businesses conduct commerce according to their specific needs as the menu of features and functions is readily adaptable.
And while additional features are always available for BancKED, some of the standard options include the following:
Send and Receive Payments/Convert Currencies
NFC-ready for local transactions
300+ ways to load and off-load funds
2100+ cryptocurrencies available
85 global currencies supported
Peer-to-peer payments
Split payments with friends
Digital currency backed by Fiat currency
Cross-border payments to offset currency fluctuations
Currency conversion from crypto to 28 local currencies
Payment Tracking and Trading Features
Advanced coin page
Order book
Private block folio
Advanced trader chart candlesticks
Coins history data – from one minute to five months
Live data and live trending
Market analysis
Watch list
At the heart of BANCKED is a desire to use advanced technology to give the unbanked a way to buy and sell and manage their currencies in-person, online, and on-device via its non-traditional monetary platform and unified commerce solutions. The tool is also intended to provide undeveloped countries and its citizens a means of participating in the global economy by allowing them to store currencies, transfer currencies peer-to-peer, pay bills, and conduct business online.
For more such Updates Log on to https://fintecbuzz.com/ Follow us on Google News Fintech News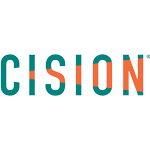 PRNewswire