Deepcoin, the world's leading cryptocurrency derivatives exchange, is delighted to announce a groundbreaking partnership with NexaTrade Group to transform users' trading experience. This strategic alliance is designed to revolutionize how users trade, providing users with enhanced trading depth and superior slippage protection.
Ego Huang, CEO of Deepcoin, expressed his enthusiasm about the transformative impact, stating, "This collaboration is a game-changer for Deepcoin users. It significantly bolsters our market depth, ensuring that trading on our platform is a seamless and rewarding experience. Our commitment to providing enhanced slippage protection is unwavering. We believe that every trader deserves a platform that combines depth and security, and we are excited to bring this to our community."
Elevating Market Depth for an Exceptional Trading Experience
Deepcoin substantially enhances market depth on the Deepcoin platform, offering a more liquid, efficient, and cost-effective environment for users' cryptocurrency trading.
A deep and liquid market typically translates to narrower spreads, meaning you pay less when entering a trade, leaving you with more of your hard-earned profits. In a deep market, prices tend to be more stable and efficient, reflecting the broader cryptocurrency market more accurately, reducing price discrepancies, and minimizing arbitrage opportunities. With a deeper market, your orders are executed swiftly, minimizing delays and reducing the risk of missing out on crucial price movements, ensuring that your trading strategy is executed as intended. This enhanced market depth allows you to trade with confidence, whether you're a seasoned trader or new to cryptocurrency. You can be assured that you are participating in a robust and secure trading ecosystem at Deepcoin where your trades are executed promptly and at competitive prices.
Superior Slippage Protection: Empowering Your Trading Precision
Deepcoin doesn't stop at enhancing market depth as it also delivers an unwavering focus on superior slippage protection for Deepcoin traders. This translates into a trading experience where you have greater control over your orders, ensuring they are executed with precision.
In the fast-paced cryptocurrency markets, slippage is a common concern, where the execution price of an order can deviate from the expected price. Deepcoin introduces enhanced slippage protection mechanisms to minimize these unwanted price variations. With this level of protection, you can trade with confidence, knowing that your orders are executed as close to your intended price as possible.
Deepcoin's superior slippage protection empowers traders of all types, from day traders to long-term investors. Whether you're setting stop-loss or take-profit orders, this added layer of control ensures that your trading decisions are executed with accuracy, aligning perfectly with your strategy.
Deepcoin's Newly Enhanced USDT-Benchmark Market Maker Program
Deepcoin's USDT-Benchmark Market Maker Program is set for a comprehensive upgrade, aiming to enhance user services. Starting on October 24, 2023, at 08:00 ET (12:00 UTC), eligible users can participate in the program, which features an adjustment for pending order (maker) commission rebates scheduled for October 31, 2023. The upgrade introduces three different eligibility levels, each offering varying maker fee rebates. Users who have traded a minimum of 50,000,000 USDT in 30-day contracts on Deepcoin or other platforms can apply for program participation. Once approved, users enjoy a three-week assessment-free period with a Level 1 (maker) fee discount. Market making results will be provided regularly with weekly assessments based on performance data. Fee adjustments take effect immediately after each transaction, and rebates are updated weekly. For further information, please contact us via email at Partnerships@deepcoin.com.
Stay Ahead of the Financial Curve with Our Latest Fintech News Updates!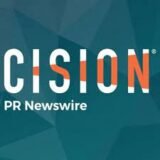 PRNewswire